FRESHERS' 2022
On 30th September 2022, The OC Club organized the much-awaited Freshers' 2022 with the theme 'Glitz and Glam'. To commemorate the beginning of a new academic year, and to welcome our talented freshers, a number of fun performances and activities were planned. Keeping up with the 'Glitz and Glam' theme, a glitter makeup stall was set up by our talented student artists. They brighten everyone's day with their enthusiasm and sparkly makeup.
Our spirited hosts kickstarted the event in the auditorium and introduced the first performance of the evening- SYMBEATS. The dance society gave a powerful performance and set the tone for the entire evening. Next, we had an eye-opening Nukkad Natak performance by KIRDAAR, the theater society, on the topic of water conservation. No event is complete without a Mr. and Ms. Freshers competition. For the first round, participants had to do a ramp walk and showcase their confidence. Next, we had a stylish demonstration by the fashion society- ELAN. They dazzled everyone with their creativity and poise. To increase student engagement, some fun games were played next. They included Never Have I Ever, Word Association, and Spin the Wheel. It was heartening to see how excited the freshers were to participate and win.
Following the games, we had the second round of the Mr. and Ms. Freshers competition. This round entailed a talent hunt. Students showcased their special skills like dancing, singing, rapping, etc., to impress their peers and win the coveted competition. We then had the music society- DHWANI- serenade everyone with their soulful performance. After two rigorous rounds of the Mr. and Ms. Freshers' competition, we finally reached the last round. 10 finalists, 5 boys and 5 girls, had to get through a challenging Q&A round to cement their positions as winners. While the results were being calculated, ELAN gave everyone another unforgettable performance.
Following this, the results for the Freshers competition were announced. Finally, DHWANI gave us the last riveting performance of the evening. The event then came to an end with a closing speech from the anchors. However, one last surprise was left for our freshers- DJ Night. Everyone danced their hearts out and ended the glamorous event on a hearty note.
Some Geo-tagged pictures of the event-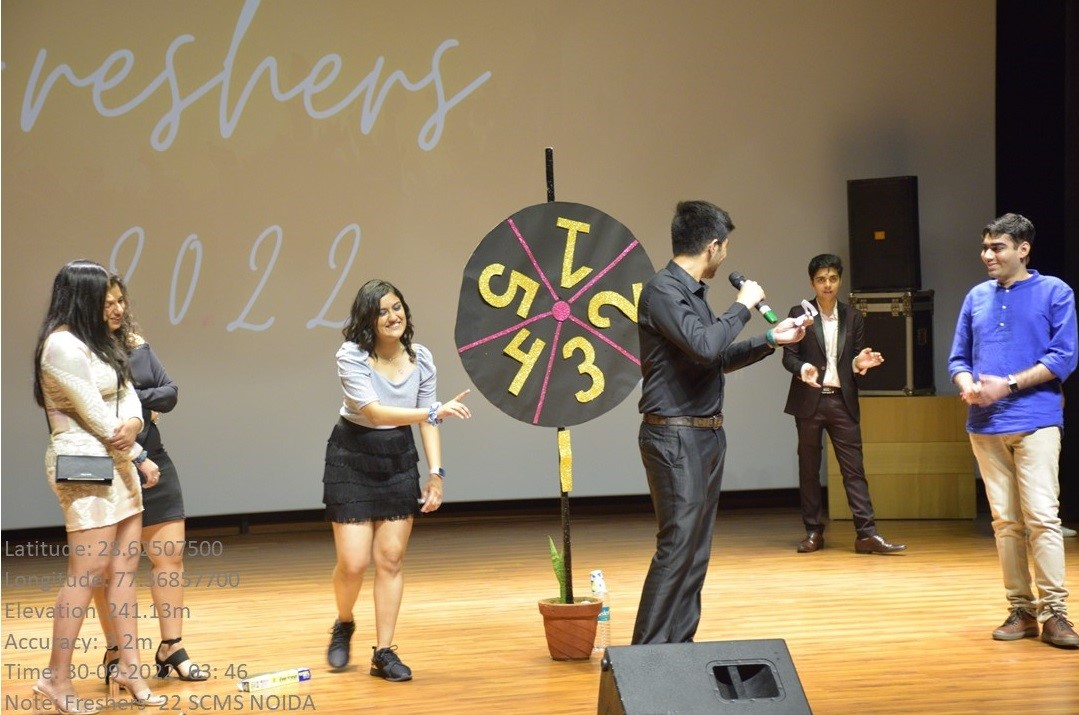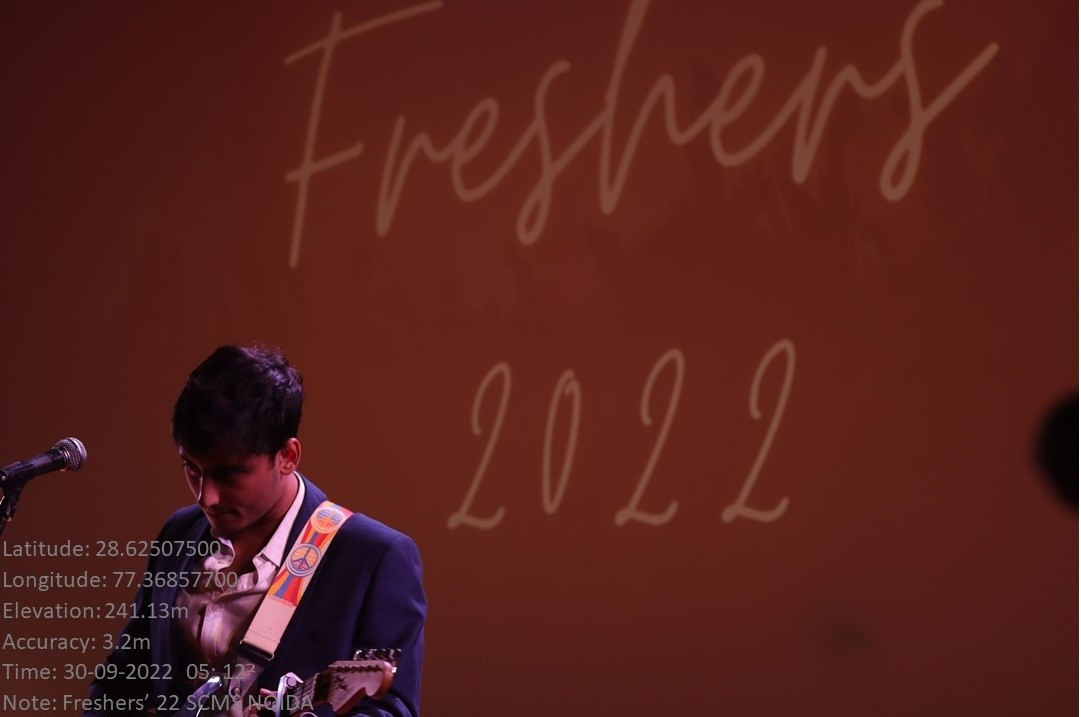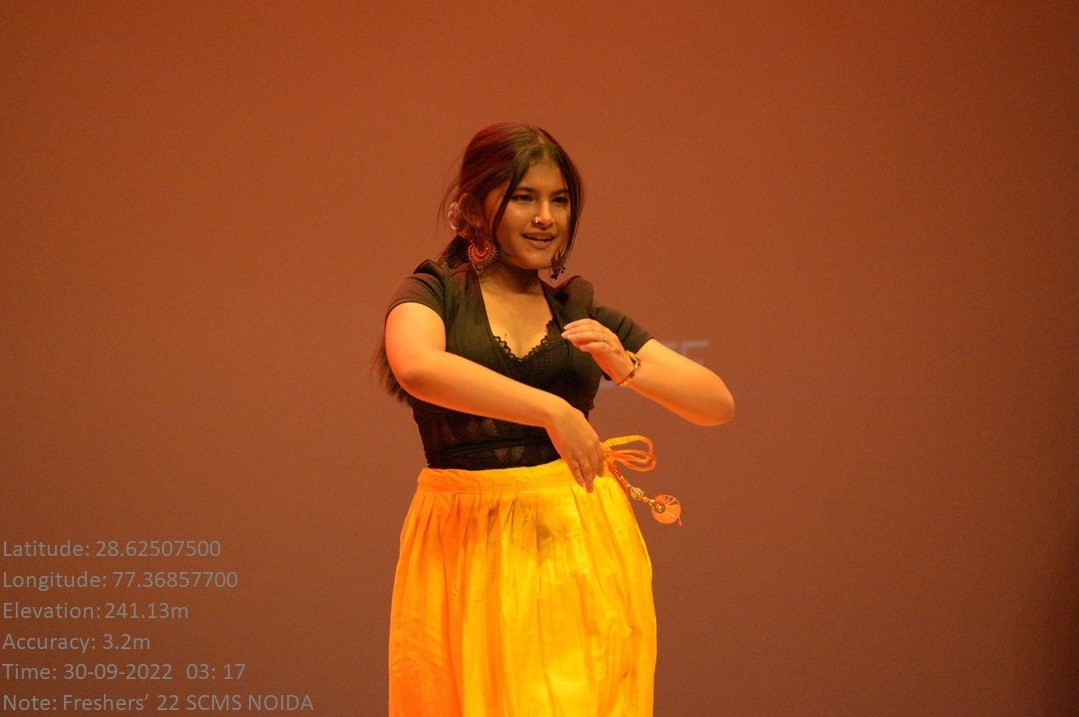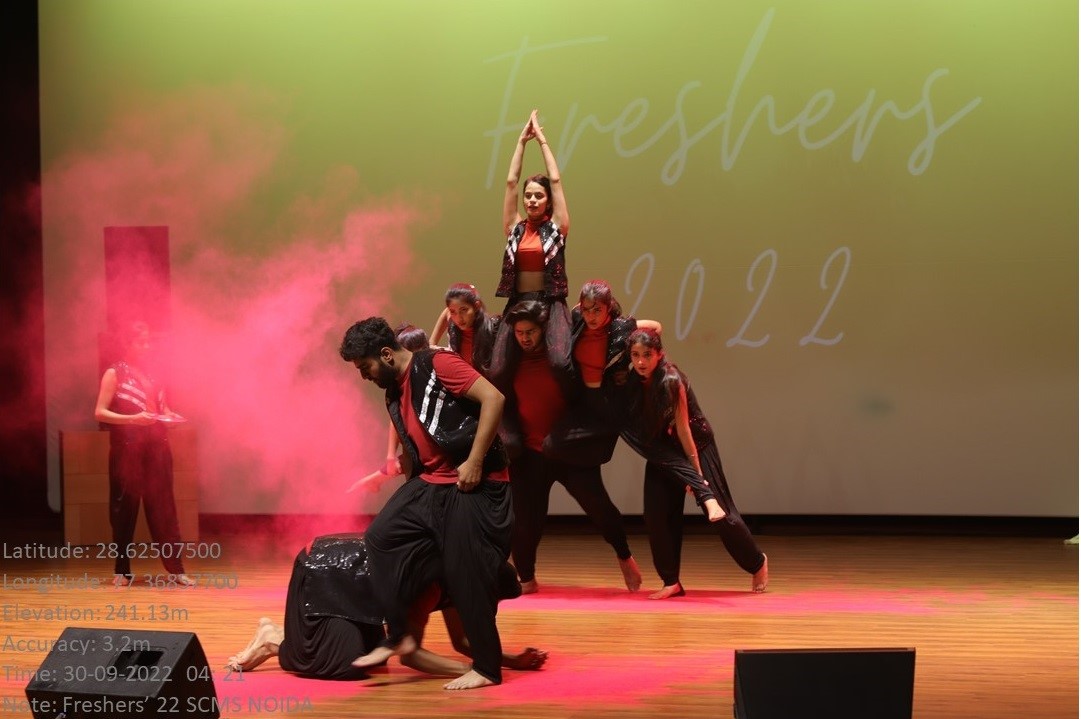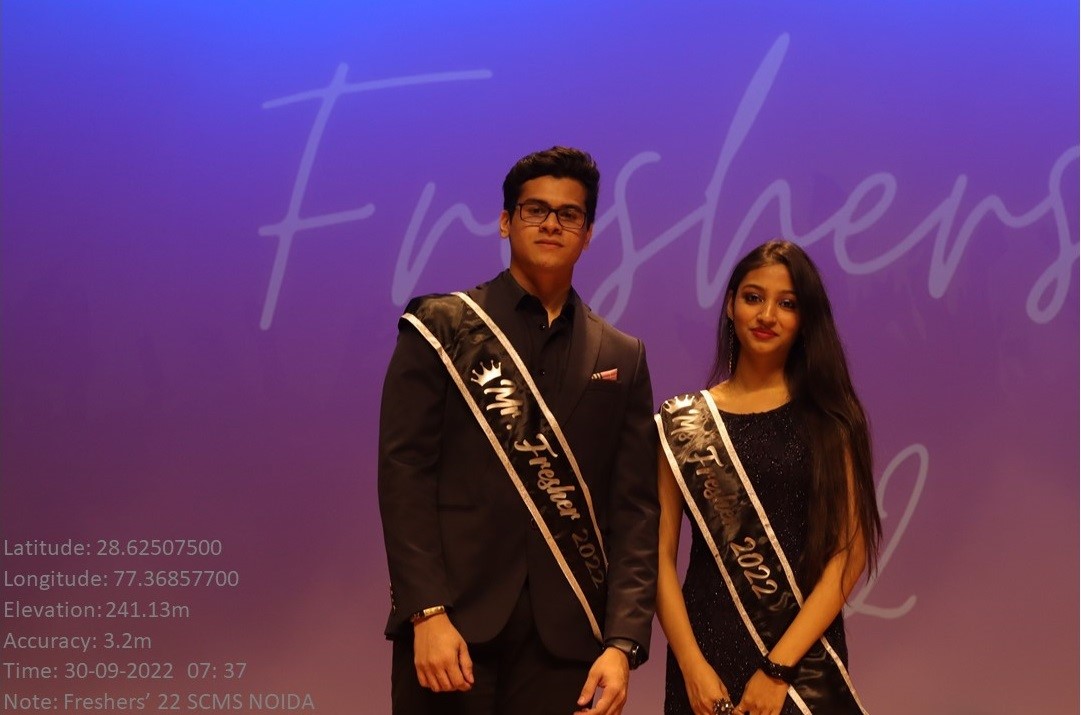 Dr. Kanishka Gupta
(Faculty Incharge- Freshers 2022)
Mr. Abhinav Pal
(Faculty Incharge- SAC)
Dr. Nidhi Phutela
(Officiating Director, SCMS NOIDA)