Our Legacy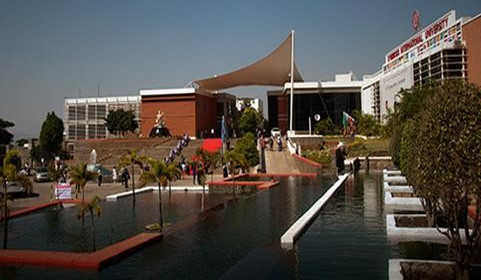 ---
Symbiosis is a family of academic institutions which include the University, Colleges, Centers, and Schools which have been imparting quality education for over 47 years. It is host to over 34,000 Indian and International students on campus. The university has several campuses in Pune and several off campus centers in Bengaluru, Nagpur, Hyderabad, Nasik and Noida. These campuses epitomize the Symbiosis vision, 'Promoting International Understanding through Quality Education' and are a beehive of International students from all across the globe, being privy to Indian culture and hospitality. Many of these campuses are fully residential and have recreational facilities which include swimming pools, amphitheaters & Health Care centers. The University also has MOUs with several renowned universities of the world and encourages students & faculty to participate in its programs. It was given "Deemed to be University" status by the Ministry of Human Resource Development in 2002 also re-accredited by NAAC with Grade 'A' and CGPA of 3.58 on a four-point scale.
Symbiosis Centre for Corporate Education, SCCE NOIDA at a glance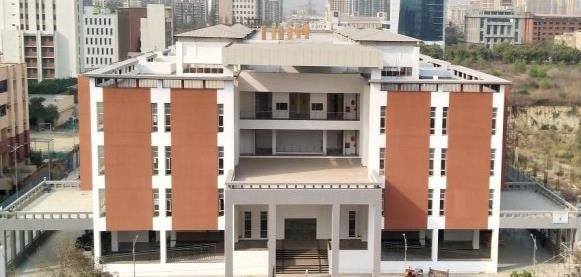 ---
Symbiosis Centre for Corporate Education (SCCE), NOIDA under the Symbiosis International (Deemed University) is well equipped with the required resources, knowledge of skills and tools required to impart the required skill set and knowledge to young managers working across a variety of sectors like FMCG, Manufacturing, Telecom, IT, Logistics, BPO, KPO, and Service Industries. We are backed by support of full time management faculties and a pool of visiting academic and industry experts. We run MDP, EDP and Certification Programs at Noida campus. We have full time courses in Management at Noida campus since 2010.
Advantage SCCE, NOIDA
"Innovative Differentiating Learning Experience"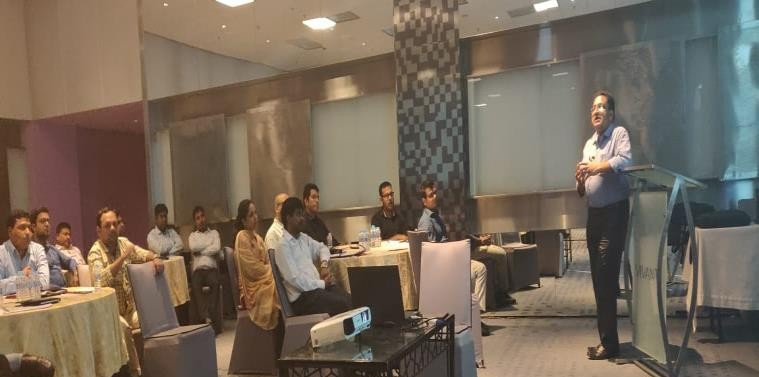 ---
Degree from Symbiosis International (Deemed University), NAAC A accredited prestigious university.
Be part of huge alumni community of Symbiosis.
Enhanced learning for working professionals with hands on projects every semester.
Mentoring from Faculties, Indian & overseas.
Enhanced corporate orientation from senior management experts of reputed global companies.
Hands on training on latest tools like Python, Excel and SPSS.
Practical exposure to latest marketing analytics and social media tools.
Knowledge enhancement through videos, podcasts and webinars.
Multidisciplinary courses designed to enhance the knowledge pool.
Fee Structure
Academic Fee (p.a.) - Rs. 1,40,000 per annum
Institute Deposit - Rs. 10,000 (Refundable)
Duration
Two-year part time— 4 Semesters (Weekend/twice 10 day Sessions in a Semester)