About MDP
Symbiosis Centre for Management Studies, NOIDA (SCMS NOIDA) offers Management Development Programmes (MDPs) to the leading corporates. The MDPs offered cover a wide a range of topics from the domain of Finance, Marketing, Human Resource, Information Technology, Business Analytics and General Management. However, the training programmes offered can be customized as per the company's requirements. The provision of conducting the in house training sessions is also available.
Being located at a prime location in the National Capital Region, Symbiosis NOIDA is close to New Delhi and surrounded by Gurugram, Faridabad and Ghaziabad. Our consistent endeavour is to provide the best corporate training which is facilitated by the state-of-art infrastructure.
The clients associated with SCMS NOIDA include Larsen and Toubro Limited (L&T), Hindustan Field Services Private Limited(HFS) and Tech Mahindra Limited.
L&T EDP - INAUGURAL SESSION - JULY 5, 2021 –DELHI CHAPTER - MONTH OF JULY & AUGUST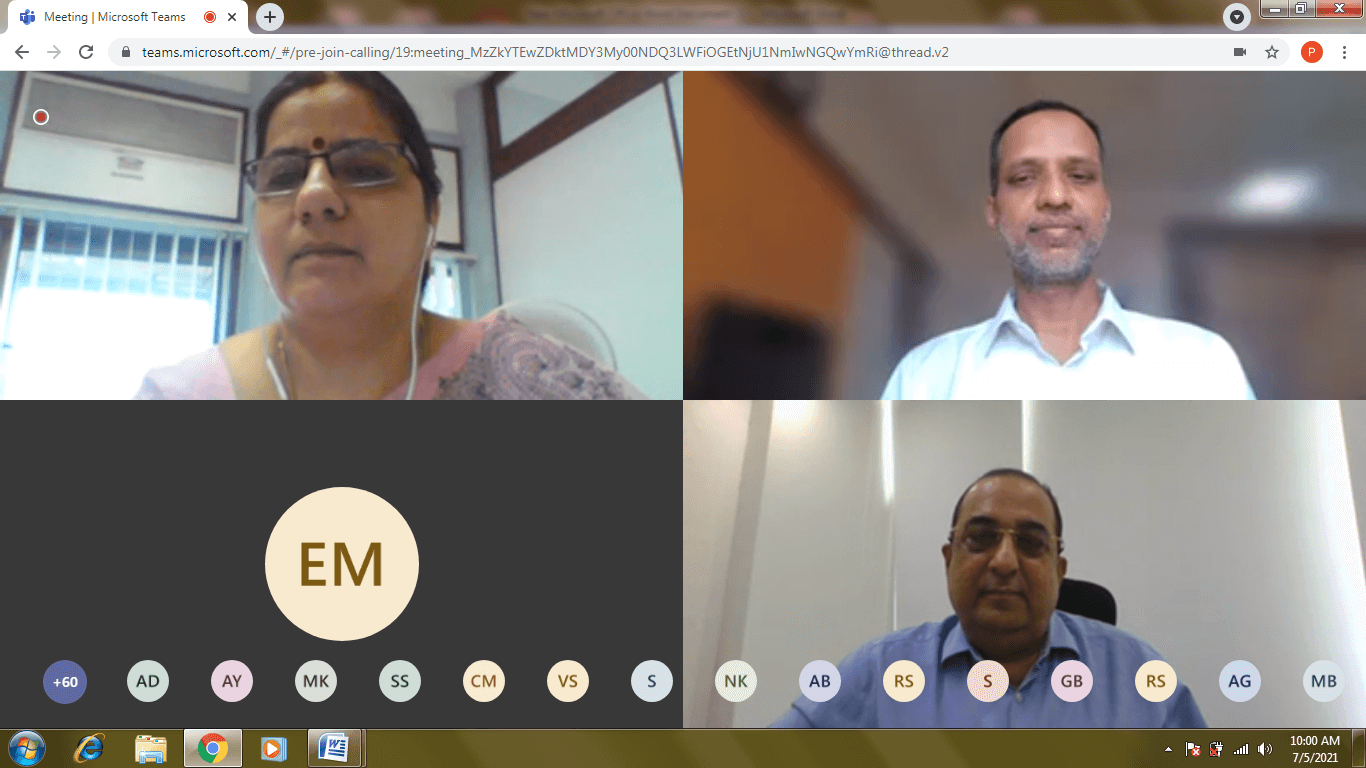 L&T EDP - INAUGURAL SESSION – MYSORE CHAPTER – JULY 12, 2021 - DR. K P VENUGOPALA RAO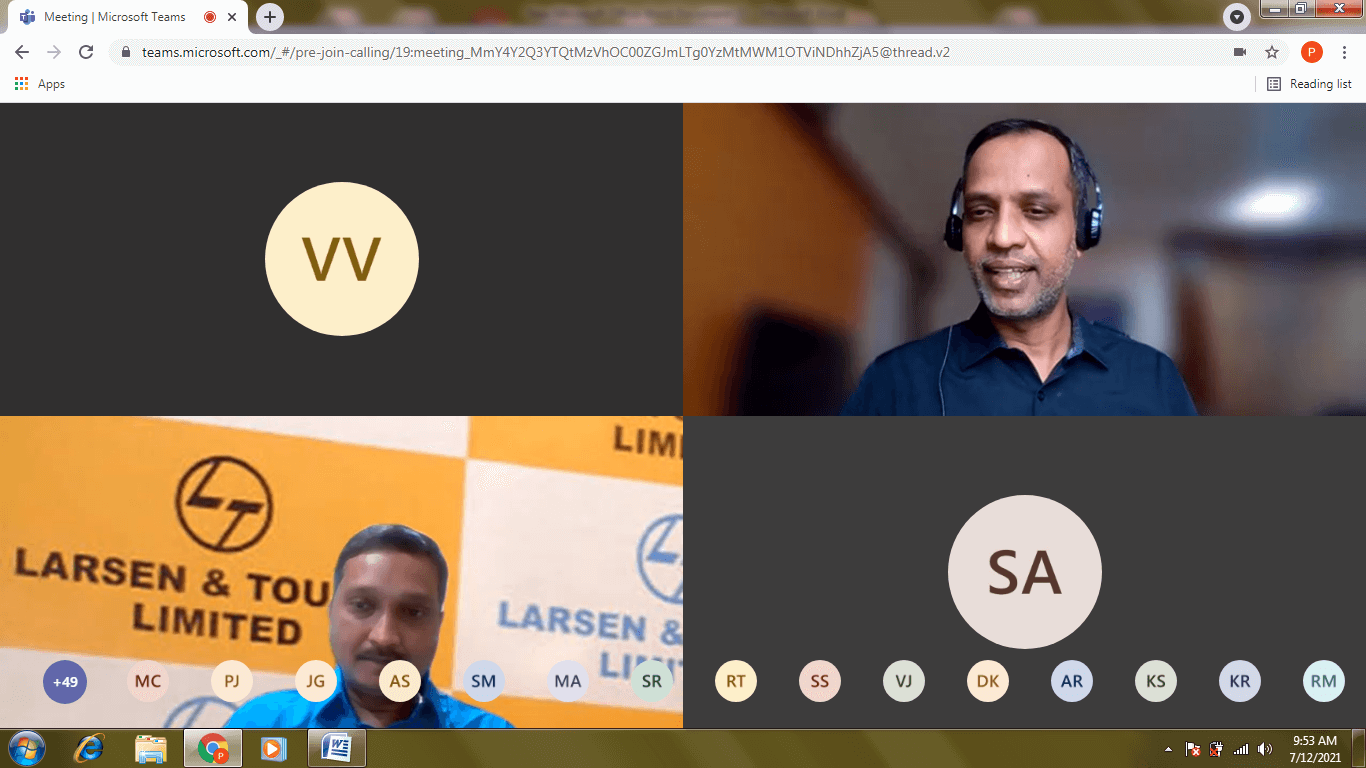 L& T EDP – FINANCE FOR NON FINANCE – DEC 7, 2020 – DR K P VENUGOPALA RAO
L&T EDP – MANAGERIAL PERSPECTIVES- JULY 5, 2021 - DR. NIDHI PHUTELA – DELHI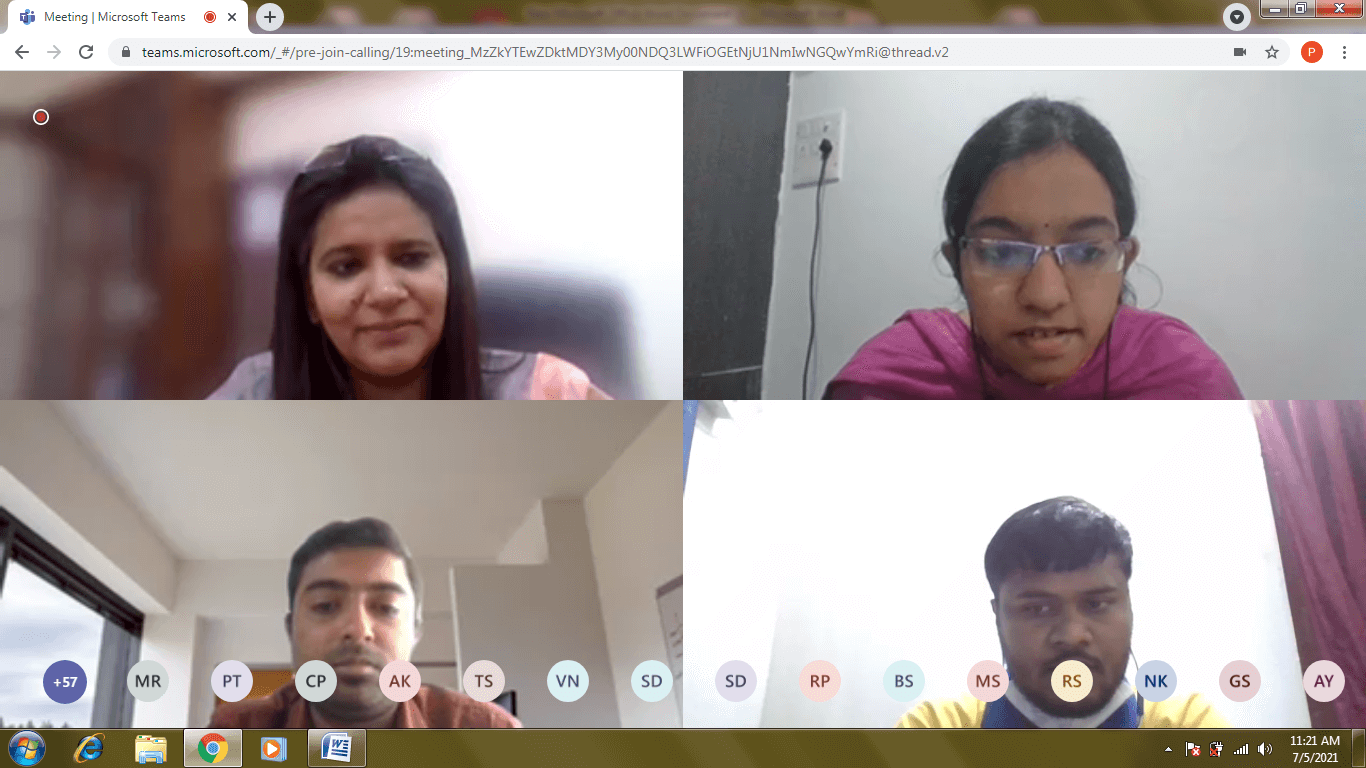 L&T EDP – EXECUTIVE PRESENCE –AUGUST 17, 2021 – DR. DANIEL ROSS -MYSORE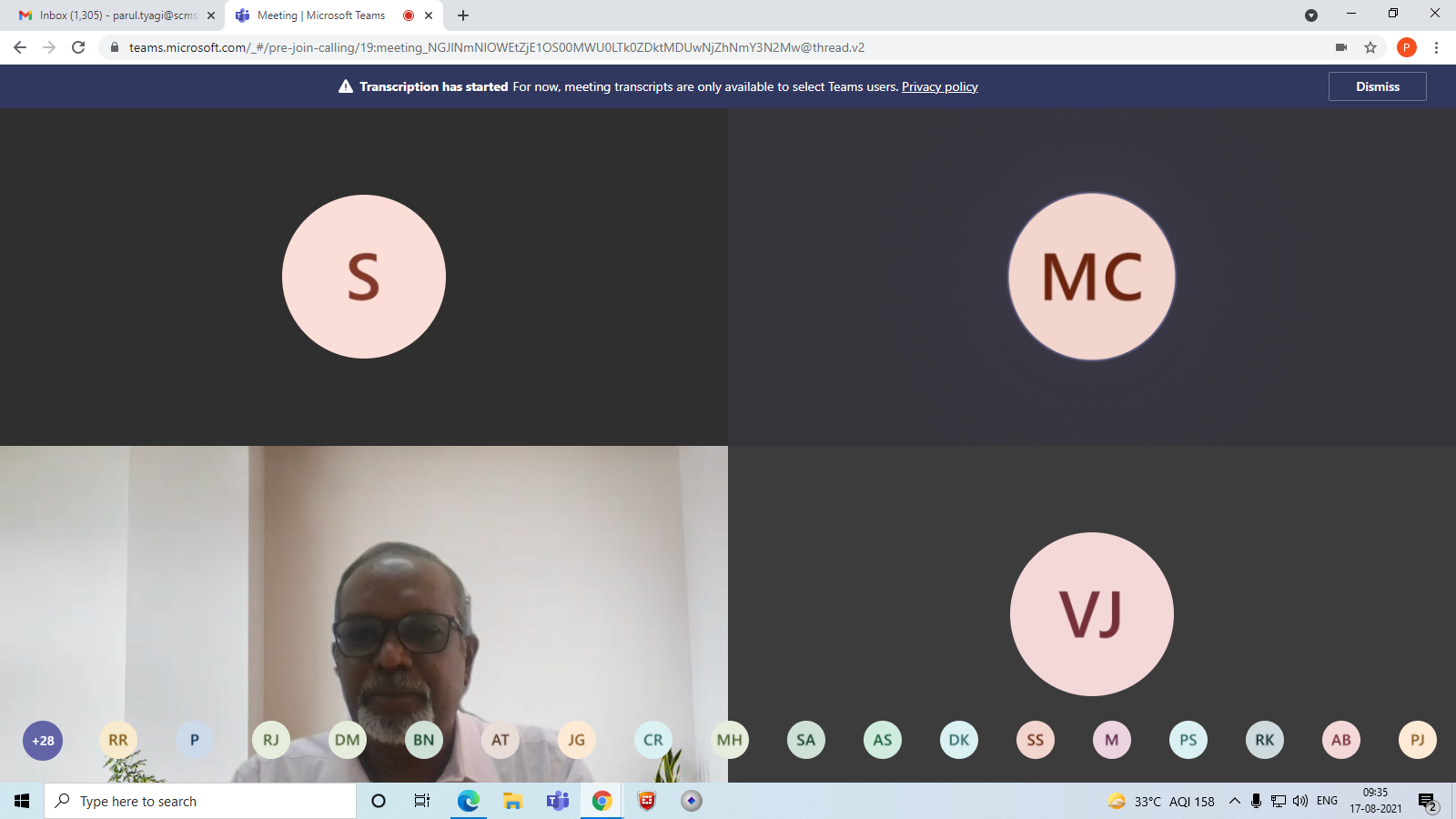 L&T EDP – LIFE STYLE MODIFICATION & STRESS MANAGEMENT – AUGUST 19, 2021-MS. DEEPIKA PILLAY-MYSORE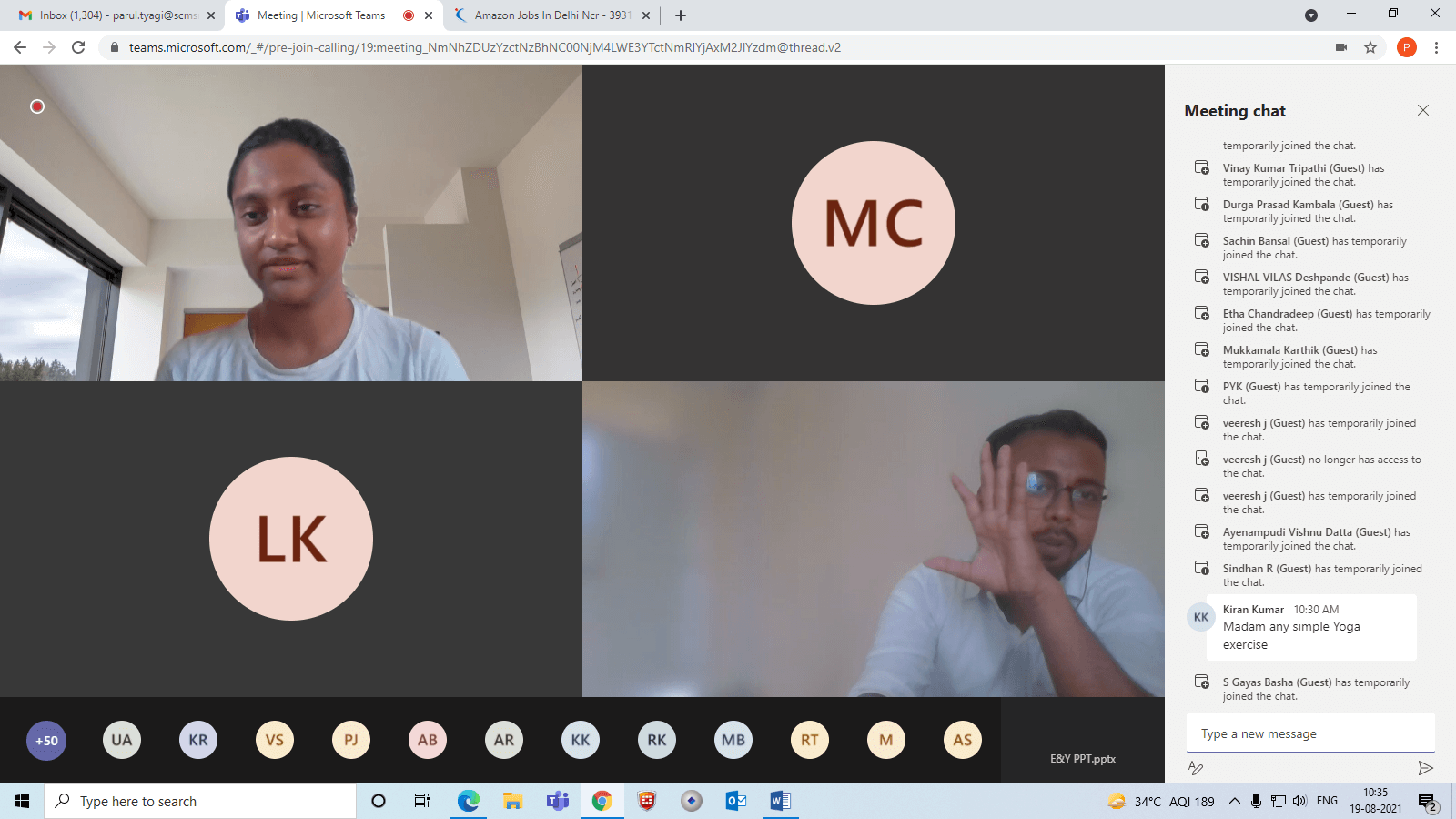 L&T EDP - CROSS CULTURAL PERSPECTIVES – AUGUST 20, 2021 -MS. SUREKHA ADIMULLAM -MYSORE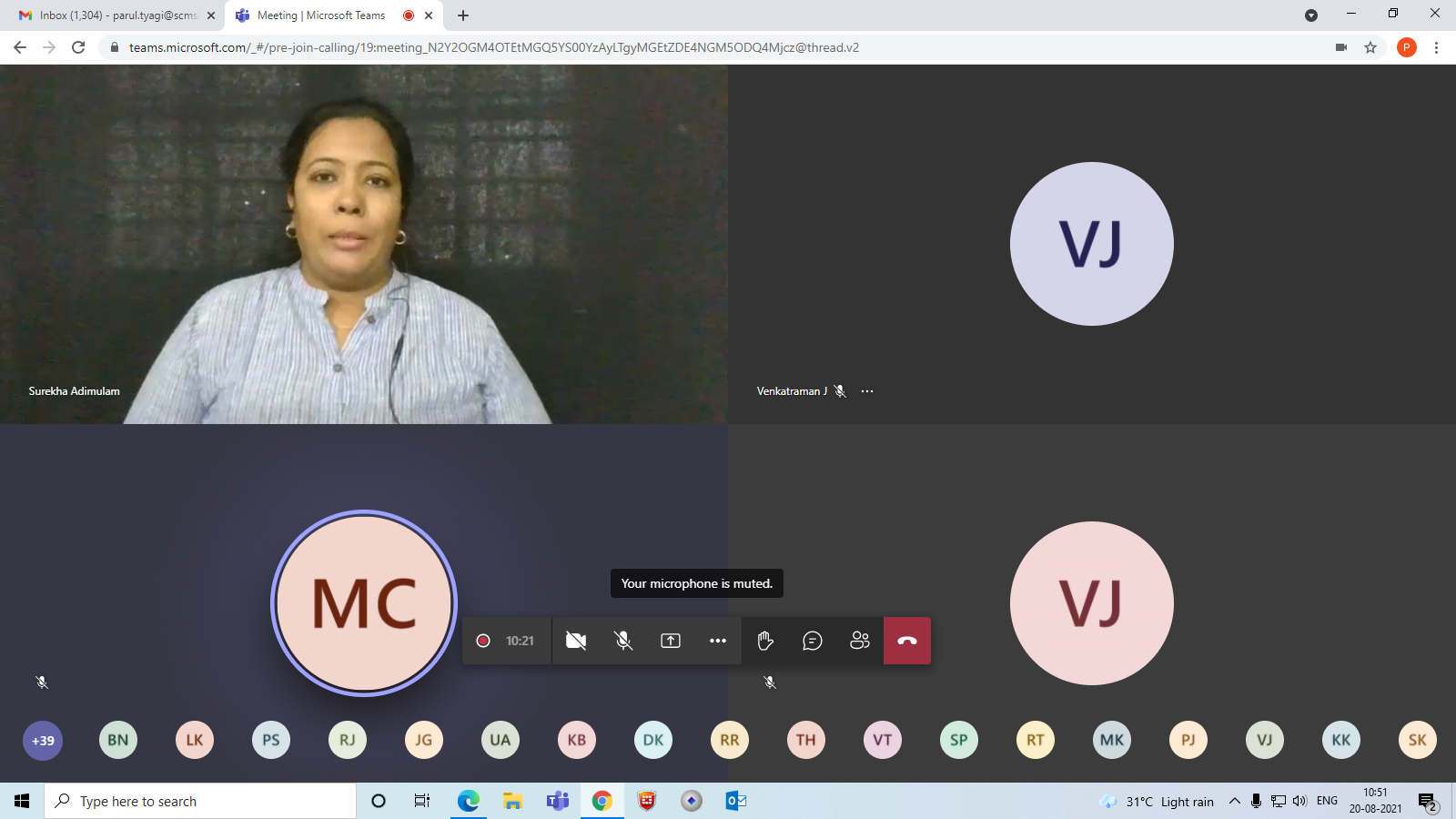 L&T EDP – COMMUNICATION SKILLS FOR MANAGERIAL EFFECTIVENESS - MR.RAM MOHAN KOTA –JULY 8, 2021-DELHI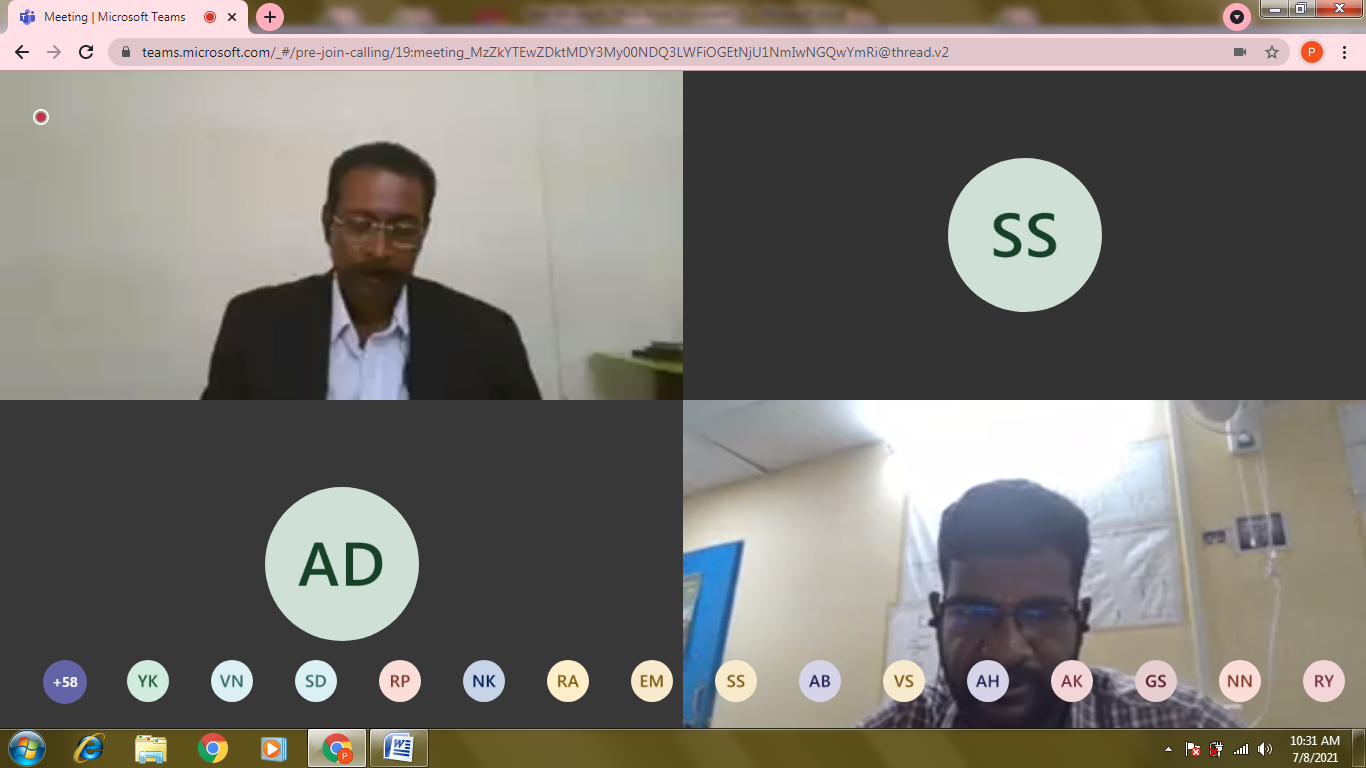 L&T EDP – MANAGERIAL PERSPECTIVES – NOV 9, 2020 - DR. PRIYA GROVER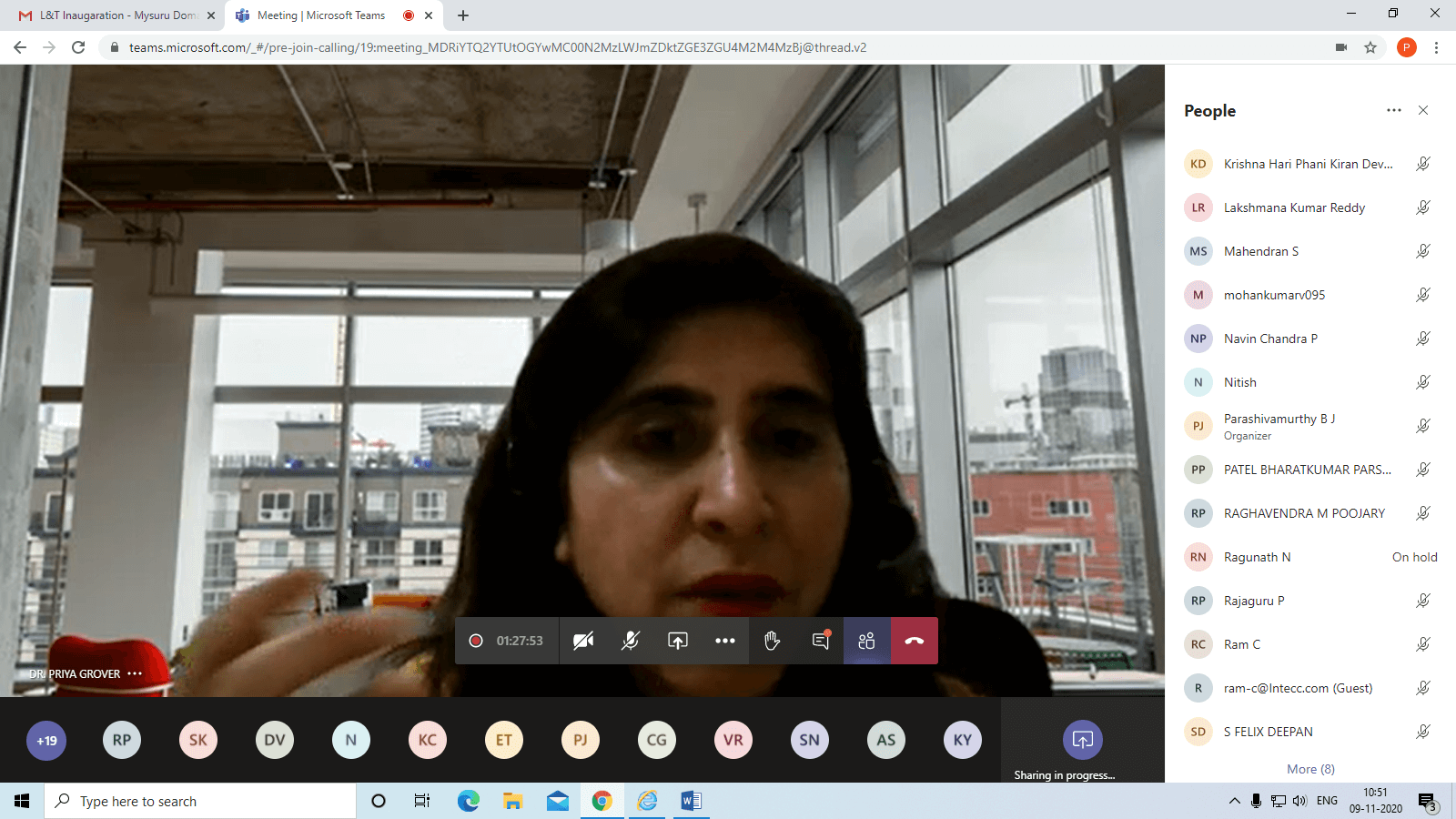 L&T EDP – GLOBAL ECONOMIC PERSPECTIVE – JULY 5, 2021 - MR. ABHINAV PAL – DELHI
L&T EDP- FINANCE FOR NON FINANCE - DR. PRASHANT YADAV - JUNE 14, 2021 - MYSORE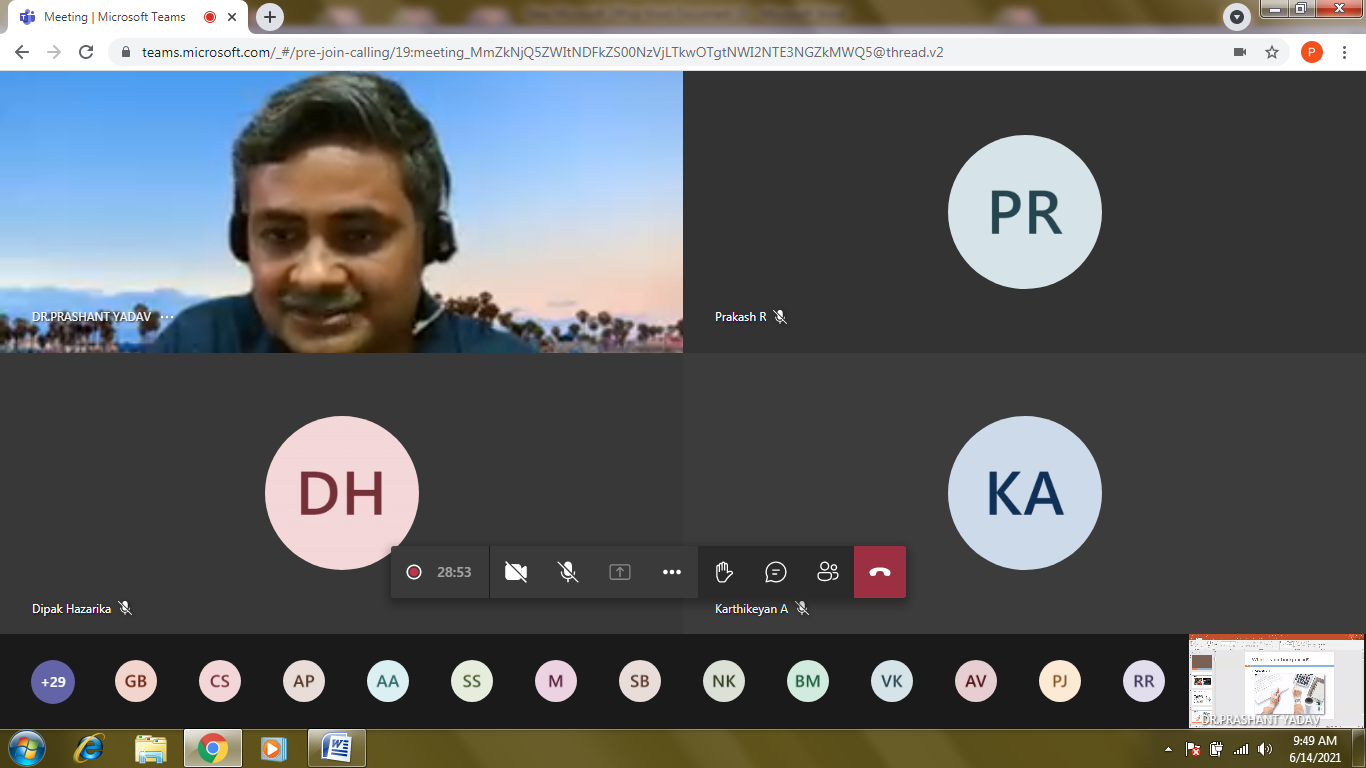 L&T EDP – INTERPERSONAL SKILLS – MAY 4, 2021 – DR.RINKU SANJEEV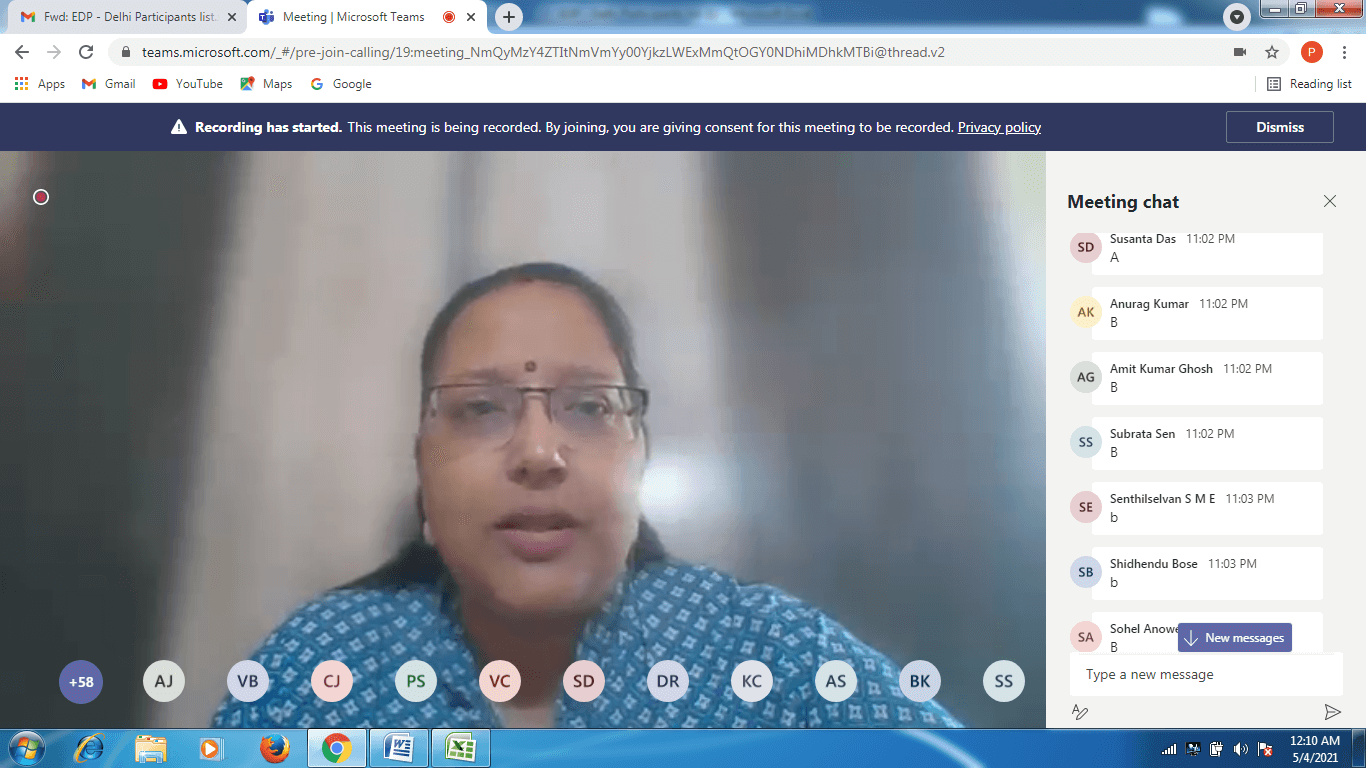 L&T EDP – GLOBAL ECONOMIC PERSPECTIVE – NOV 9, 2020 - DR. SHIKHA SINGH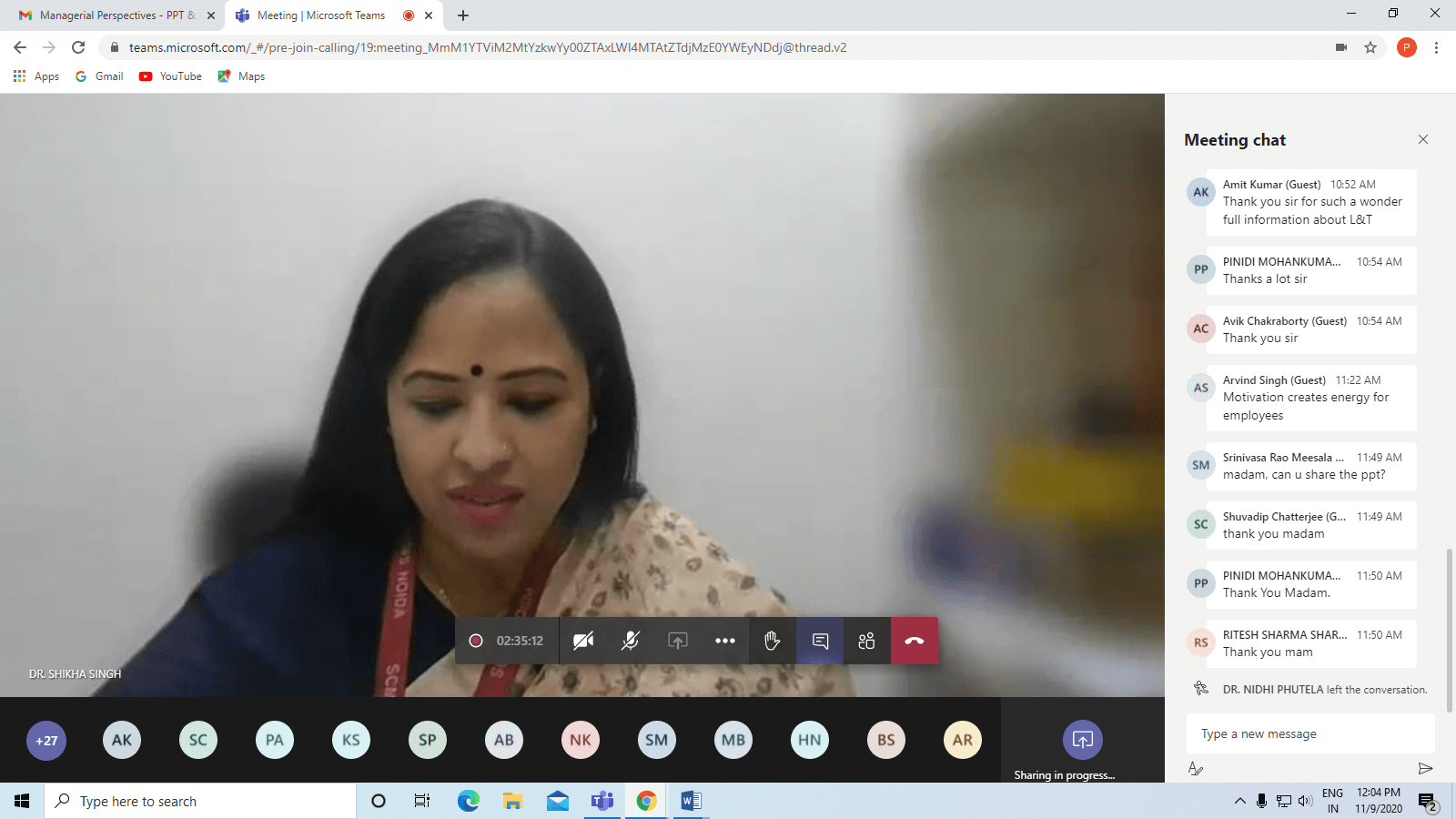 L&T EDP - VALEDICTORY SESSION - DR. NIDHI PHUTELA – JUNE 19, 2021 - MYSORE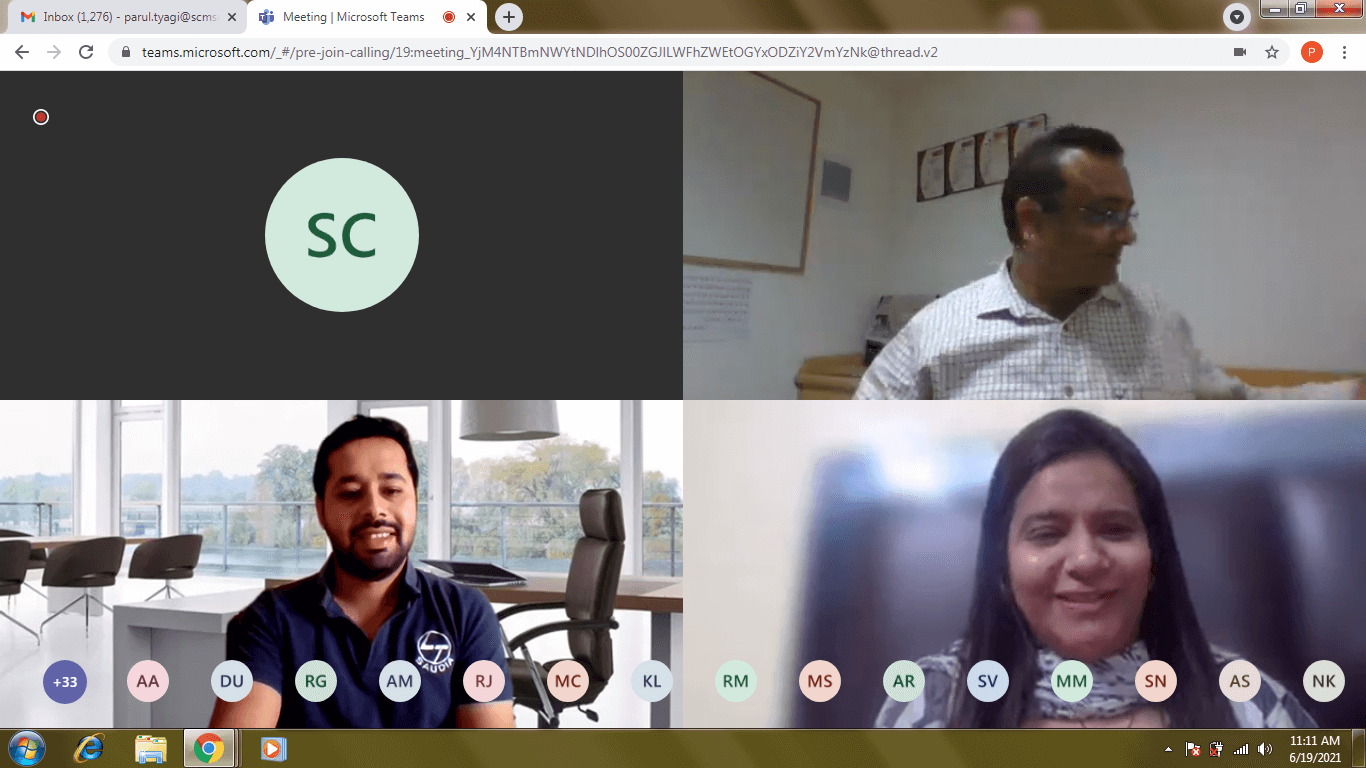 L&T EDP - VALEDICTORY SESSION - DR. NIDHI PHUTELA – JUNE 19, 2021 - MYSORE