BIZCON'21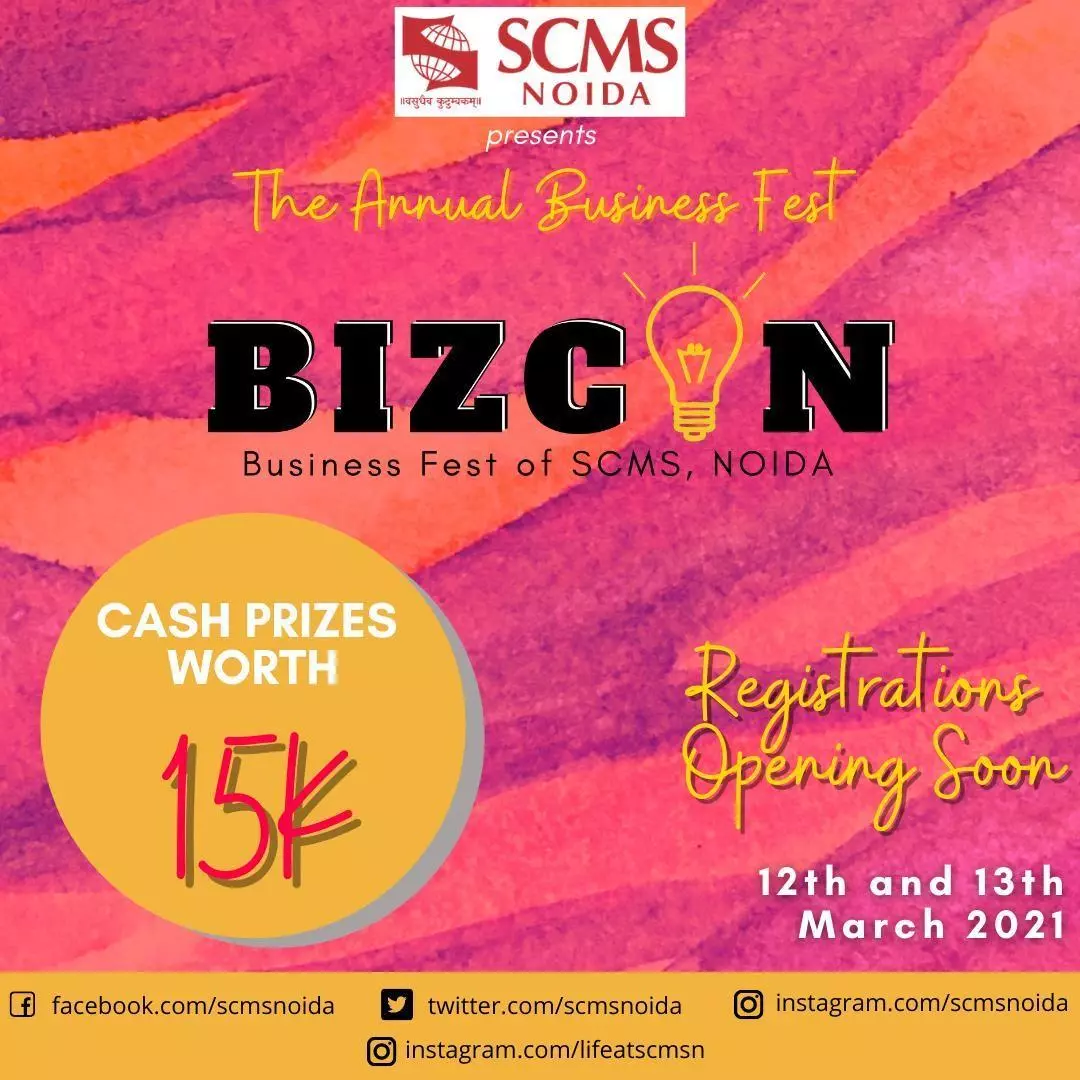 With an objective to provide young BBA students a platform to showcase their talent and also learn and upgrade their skills themselves, BIZCON '21 laid the foundation for a platform that in the coming years would become a hub of opportunities for business students to network and make fruitful connections.
BIZCON '21 showcased a total of 9 events on the dates - 12th and 13th of March, 2021, in the field of management and business where participants were provided with maximum opportunities to display their zeal of enthusiasm and competitiveness. Bizcon'21 recorded an acclivity of 254 participants from all over the world.
BIZCON'21 played house to participants from Lutheran University-California, University of Pennsylvania-Philadelphia, Keio University-Tokyo, Singapore University of Management-Singapore, and Swansea University-Swansea, Wales.
Not just that, colleges from India, such as the University of Delhi, Amity University, JIMS, VIPS, Delhi College of Arts and Commerce, O.P. Jindal Global University, Trinity Institute of Professional Studies, Delhi Technical University, IIT Madras, Vellore Institute of Technology, Christ University-Bangalore, Symbiosis Law School-Pune, The Rajeev Gandhi University of Law-Patiala and many more participated in BIZCON'21.
During the course of the two days, we had a plethora of events that catered to specializations including international business, finance, business analytics, Human resources, and marketing.
Day 1 of Bizcon'21 kick-started with the inaugural ceremony, paving the way for the first event, Clean the mess which played house to a number of participants who competed in an Excel-based competition, where participants were judged on their excel comprehension and grasp of the application. Participants were given open-ended and undetermined questions to which they had to formulate a structured excel out of one amorphous excel sheet in an hour. This was followed by decode where participants had to analyze and decode the given case. Their objective was to discuss what went wrong in the case and come up with the best possible strategies that may be utilized to deal with the given situation. and sales Pursuit through the course of which participants were given a range of products from the portable solar panel, 1-acreland on mars to ultimate food pill and even banana. Judges enjoyed the event and gave us intriguing pointers on marketing and advertising.
Moving on "Efficient Portfolio" strived to help showcase the investor within the participants. The team made sure that participants including finance enthusiasts will gain immense knowledge about various investment avenues, learn to analyze them properly, and develop their own portfolio. The International Business Workshop was an inquisitive event with the speaker Dr. Geoffrey Clements, Chairman at Commonwealth Infrastructure Partners, talked about various issues such as digital privacy and security problems that may arise in emerging economies like India due to the increase in advancement of technology and its usage globally. He also highlighted that global supply chains and value chains are rapidly changing in the digital trade era. It was truly a knowledgeable session for both our students and faculty.
The Day 2 for BIZCON aced starting with The B-Quiz, Mr. Lucky Kaul, the quiz master, led the event and conducted a very well-crafted trivia. All participants were asked questions about the business world while following the special rules and tricks to reward the Participants. In the end, the ones who were quick with their answers emerged victoriously.
Youth Charcha initiated as a talk show at BIZCON'21 witnessed the young entrepreneurs- Shawrya Mehrotra, Founder at Metvy and Nishtha Kalia, Founder, and CEO at Visivo Creative Solutions sharing their ideas about entrepreneurial insights and their journey of making a dream into reality. Following that, during Bizcrux, the participants presented the pitches of their, Business Plans to the panel of judges and were provided with some insightful tips and tricks for the successful accomplishment of their future endeavors as an entrepreneur. Judges stressed the viability of the ideas presented and the ability of the team to execute the idea into a profitable reality.
And lastly during the Gyaan session, the industry expert -Mr. Joel Pannikot, Founder at Peak You, disseminated their financial prowess, enabling us to make well-informed decisions when choosing your next stocks and securities. Whether you are a finance enthusiast or just a rookie, this workshop did wonders for all. On this note, the BIZCON event series came to an end paving the path and setting the right standards for more to come.
Some photos of the events are: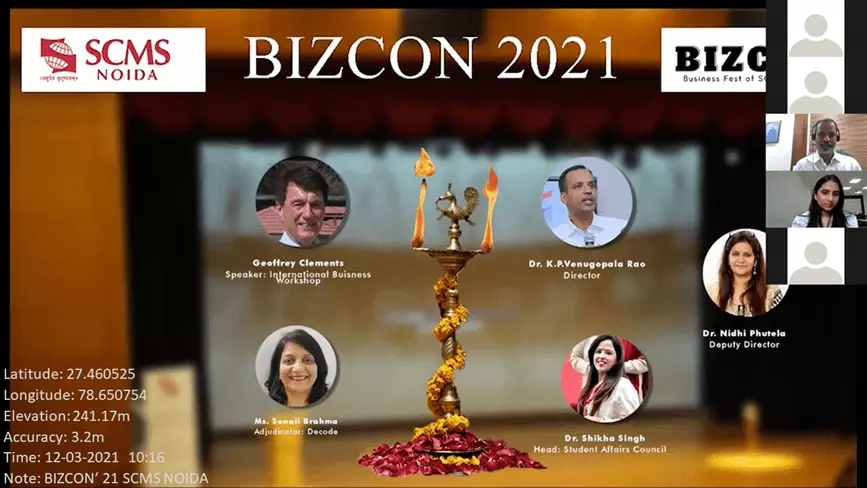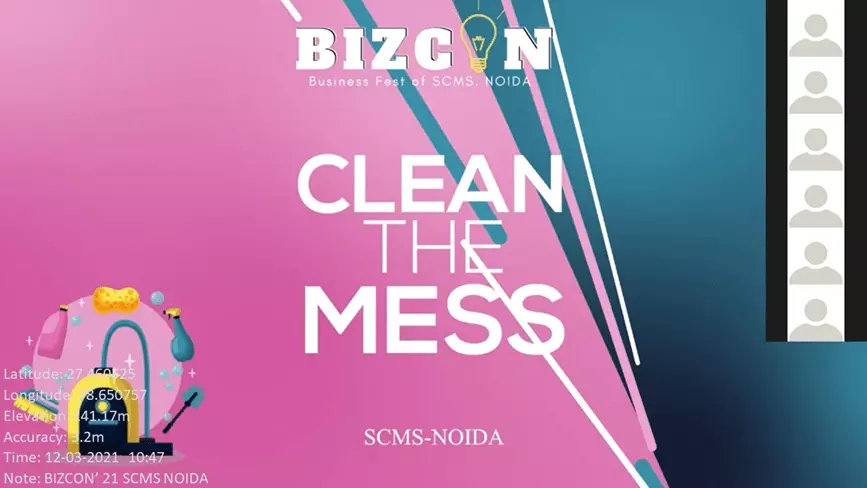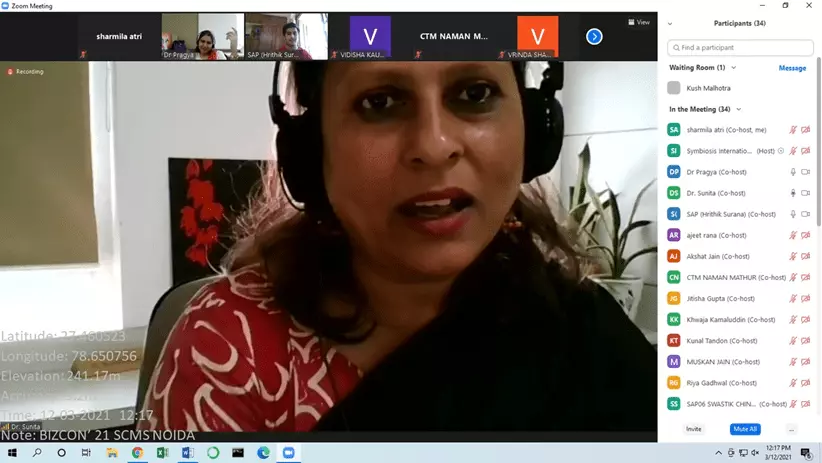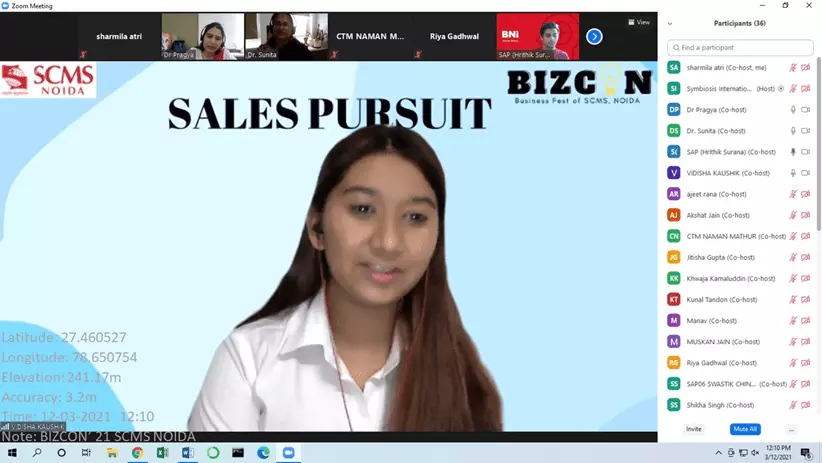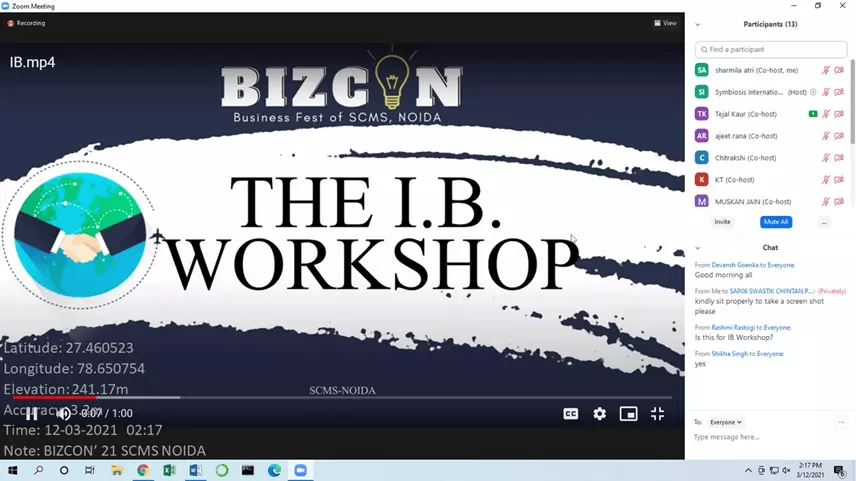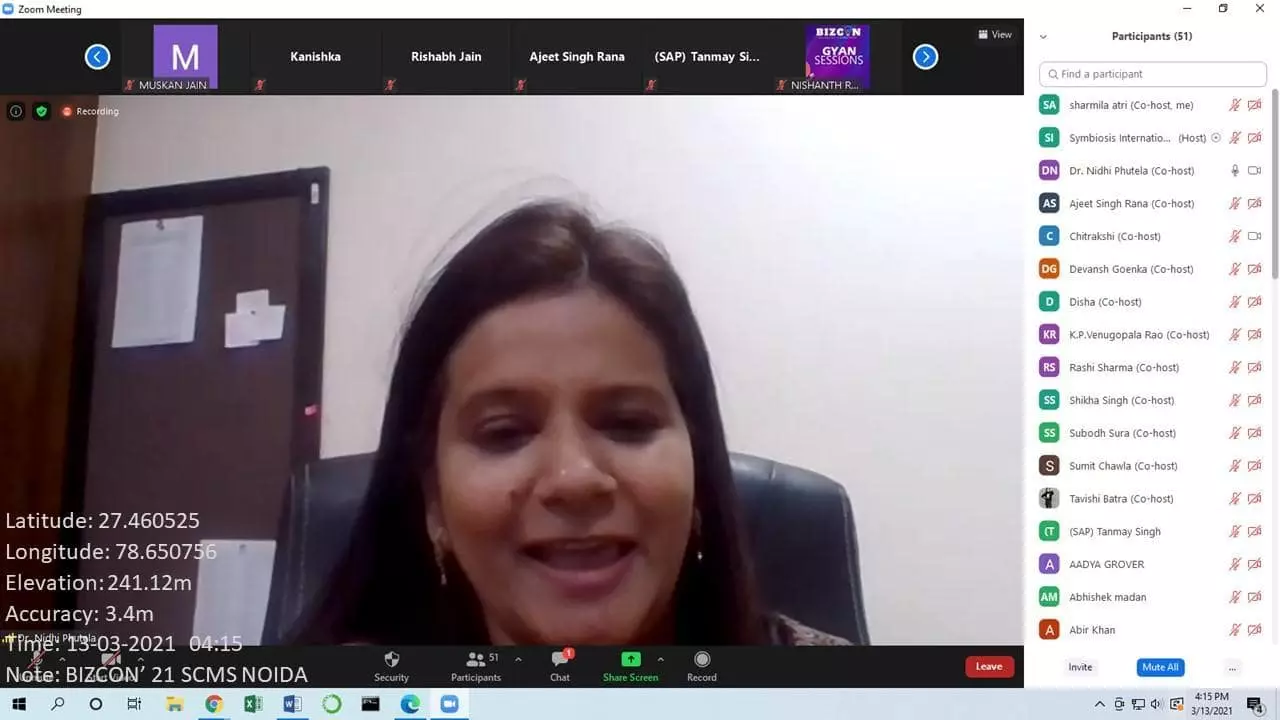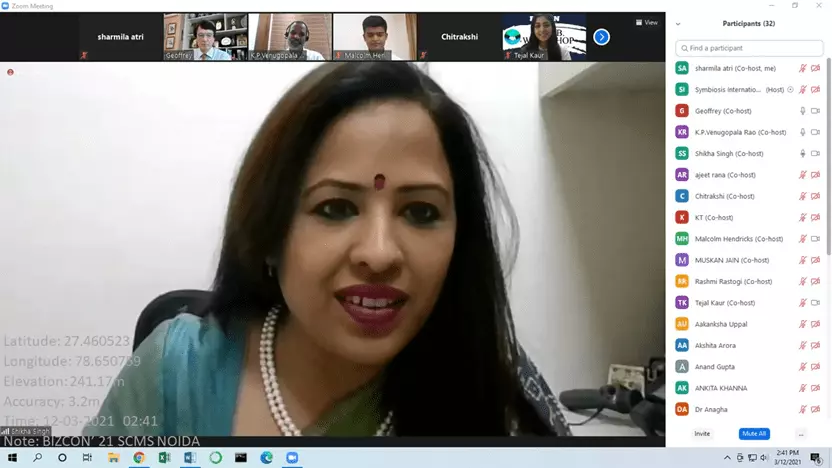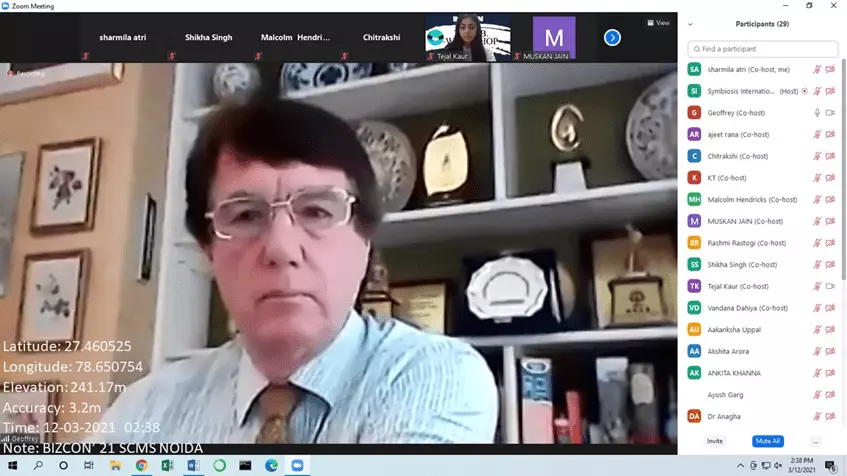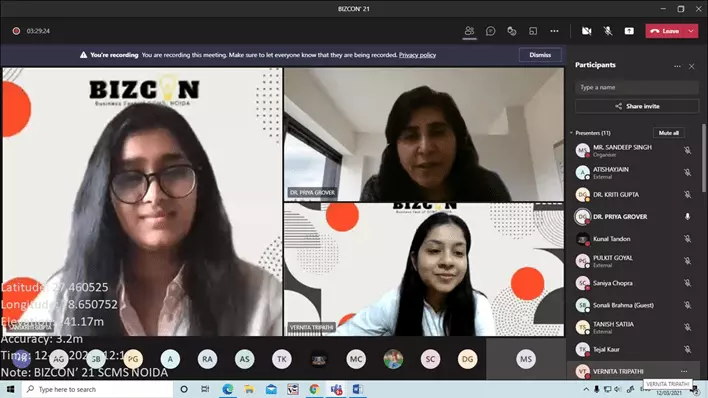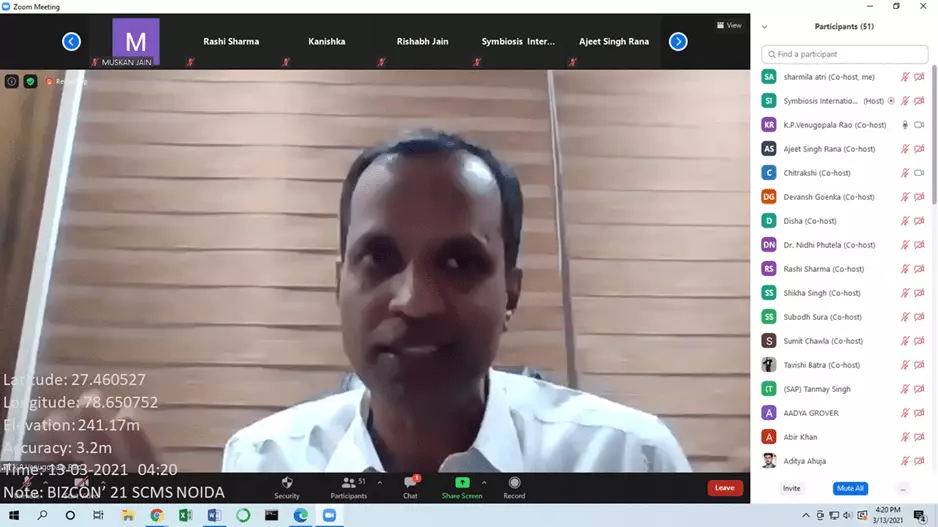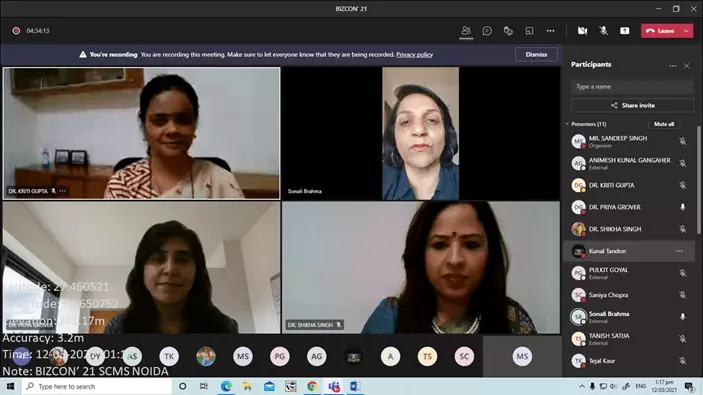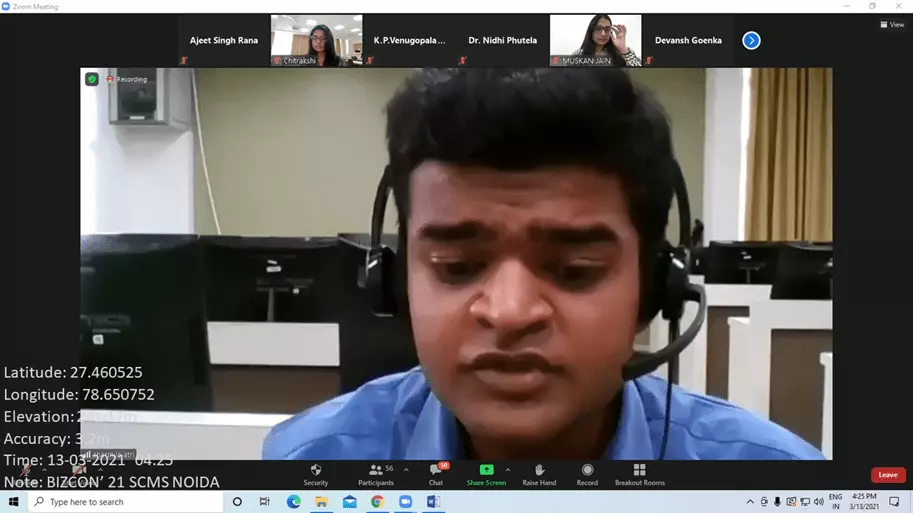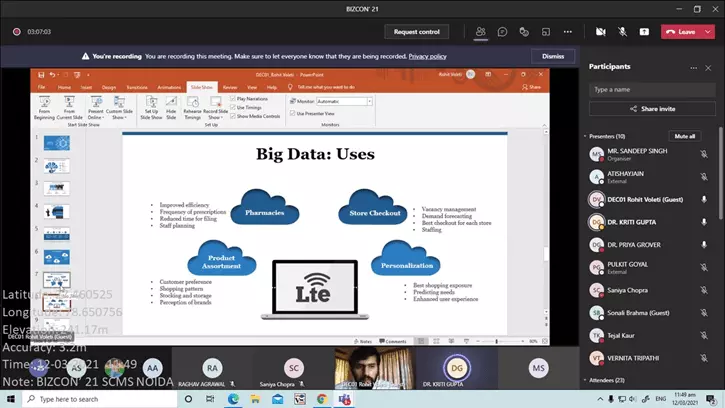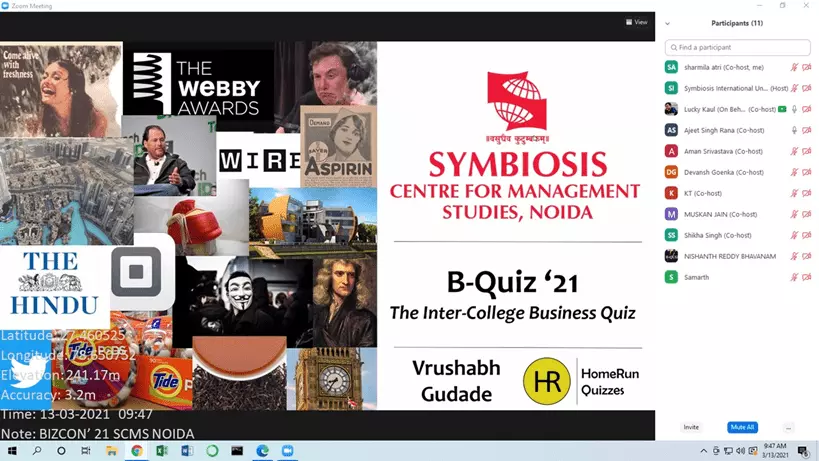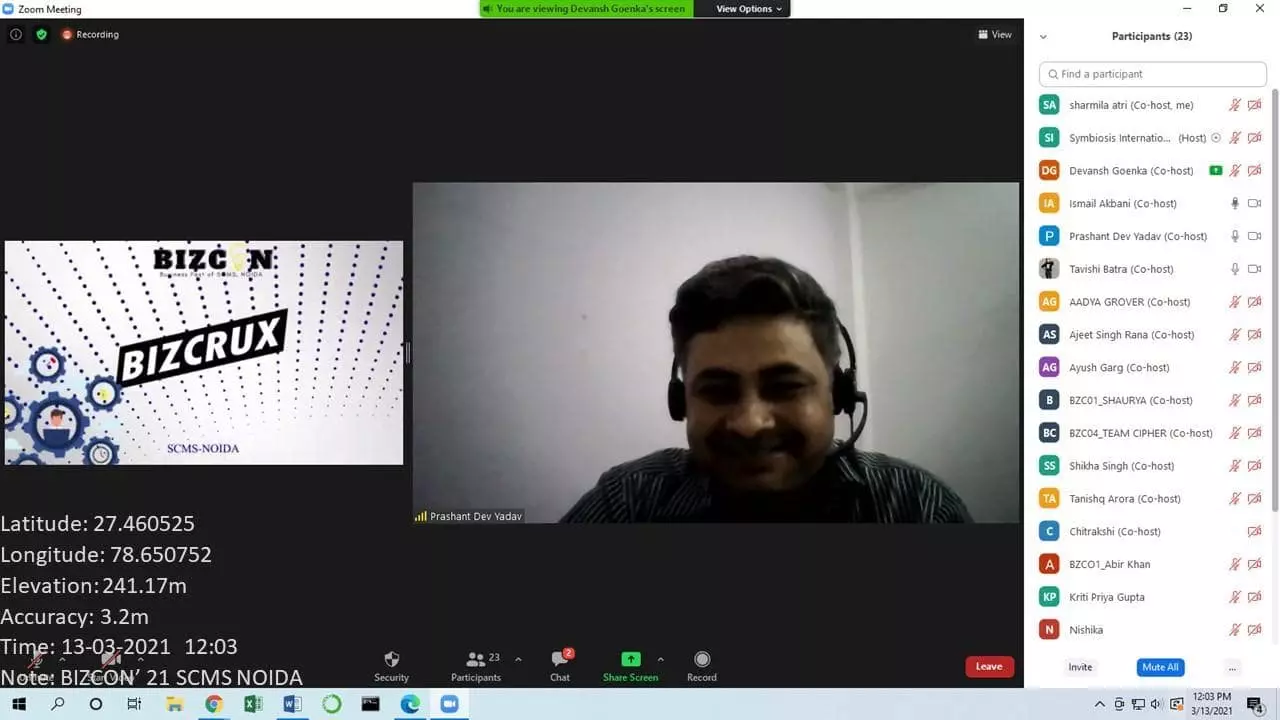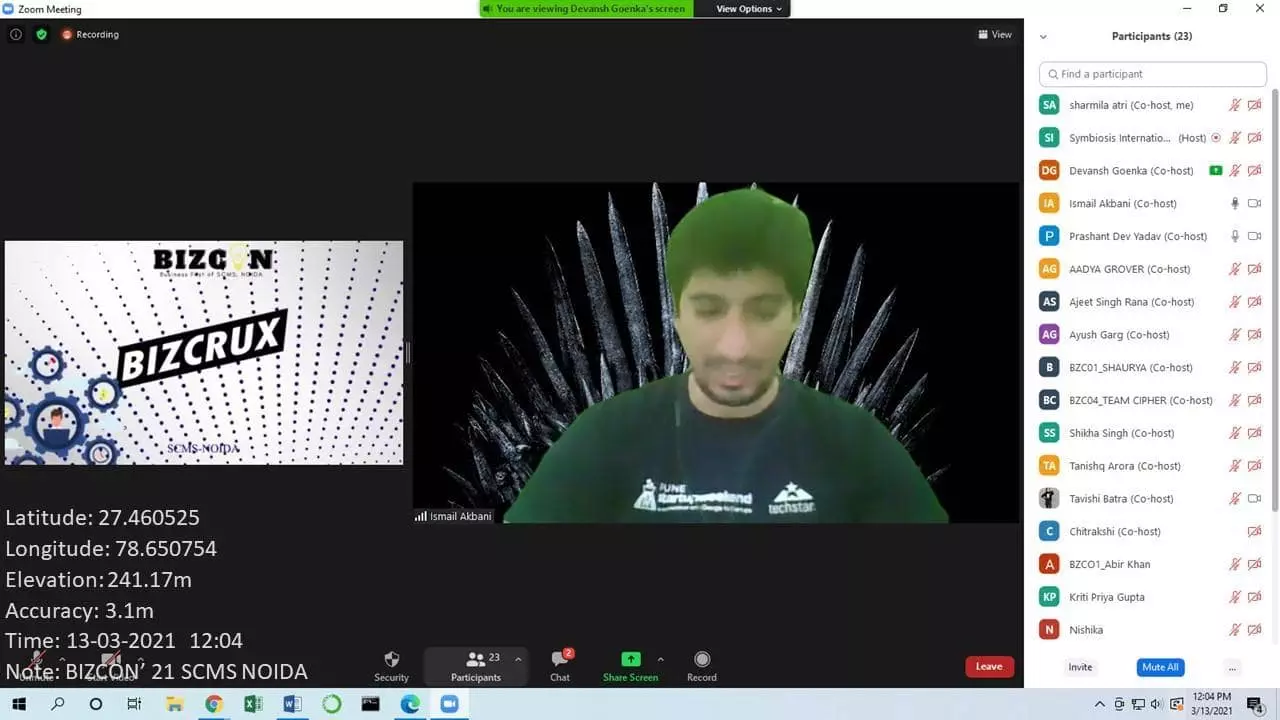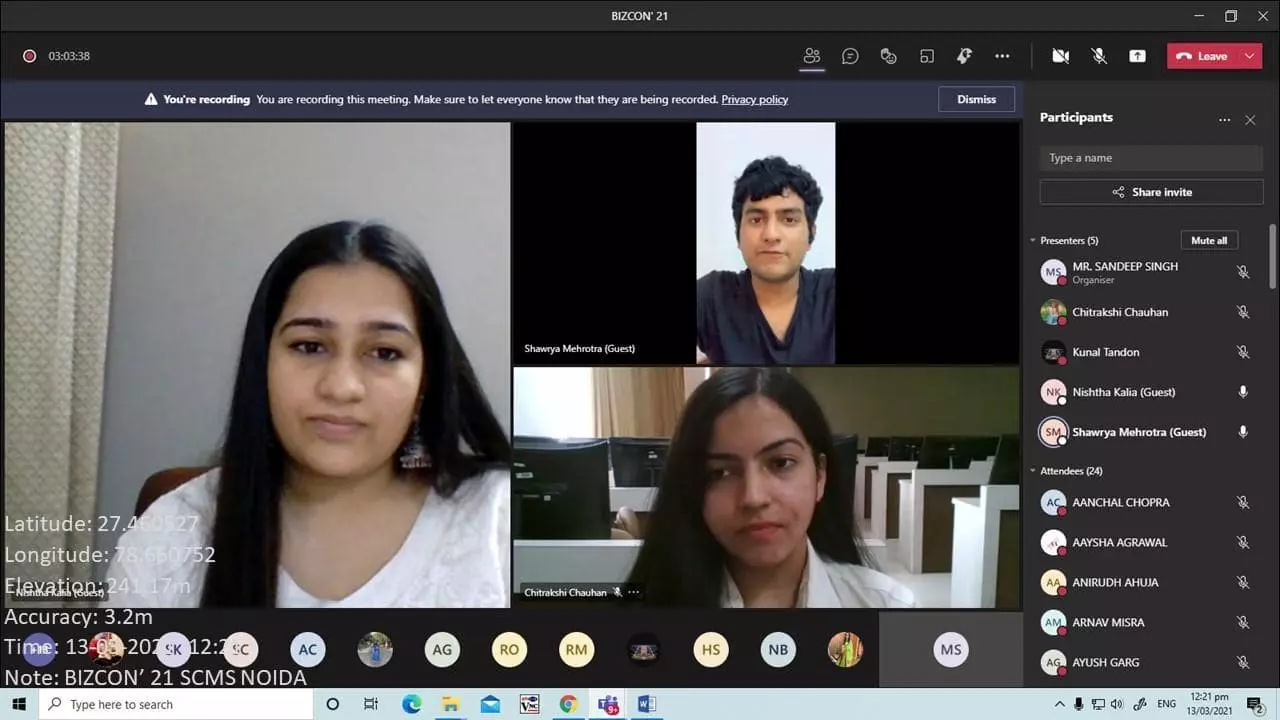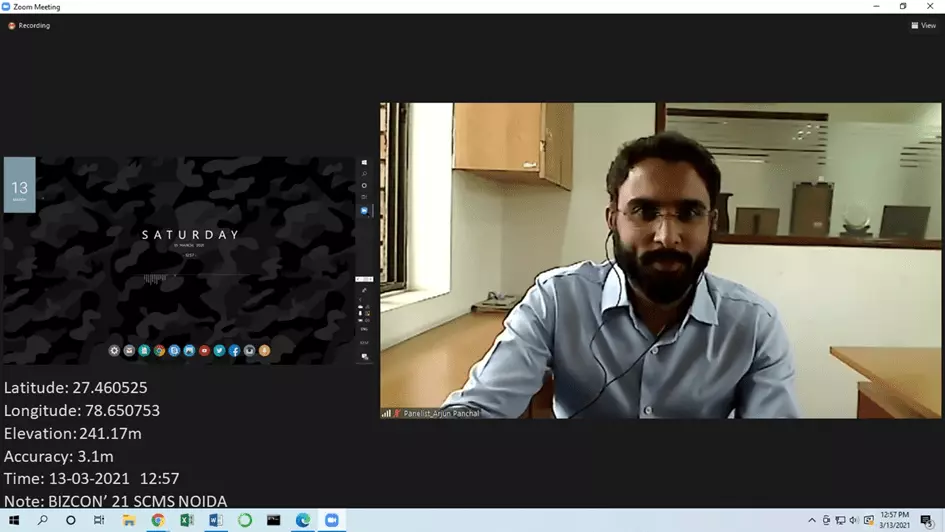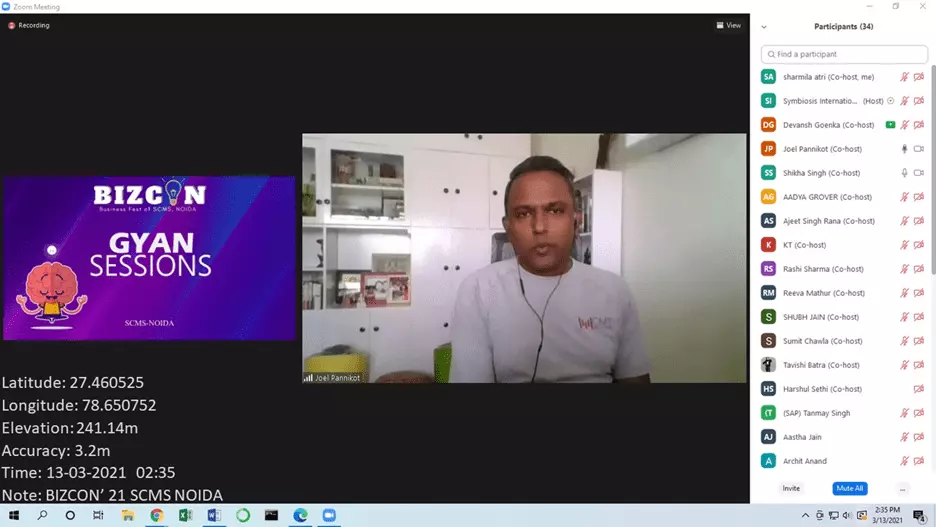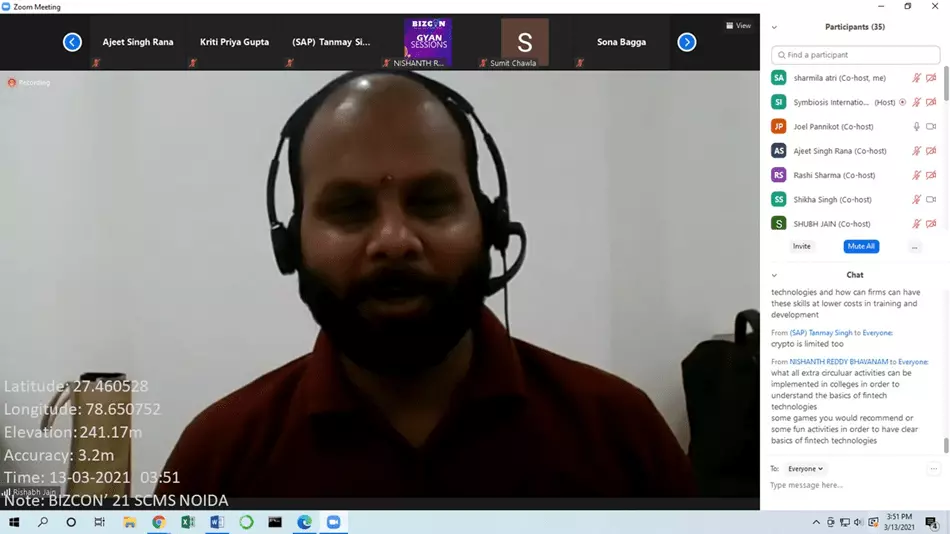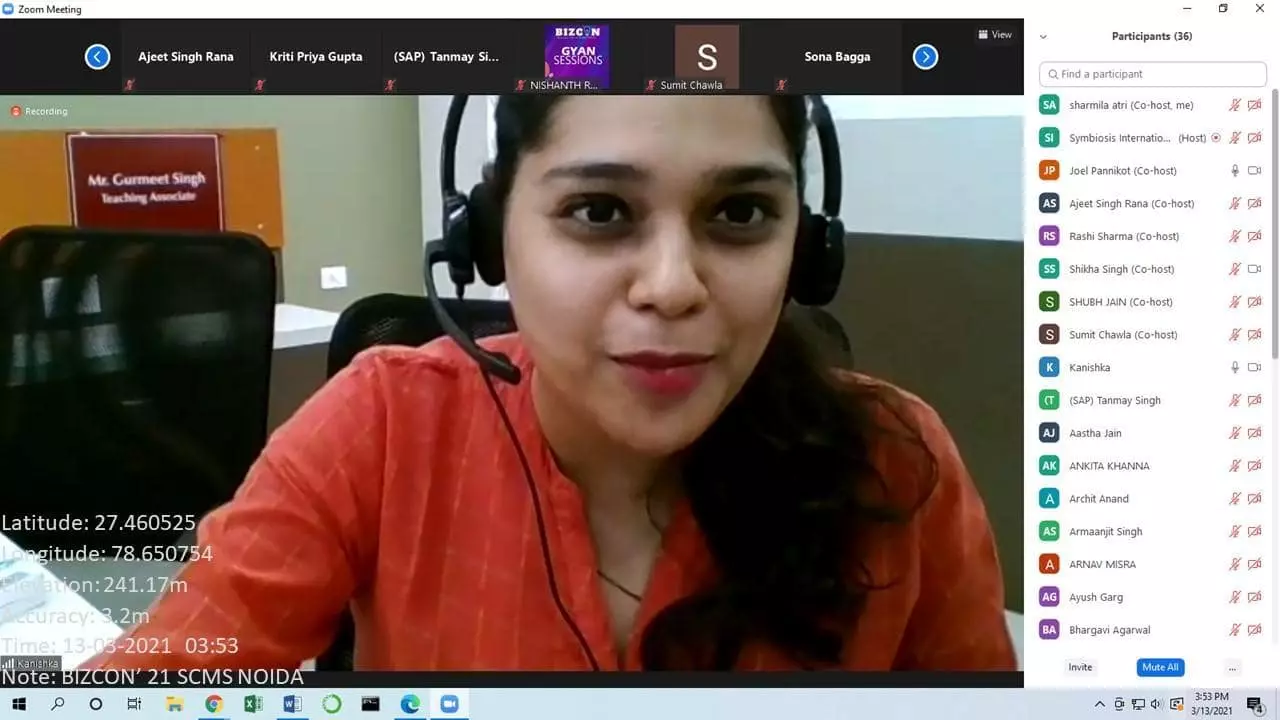 Event Coordinator:
Dr.Shikha Singh
(Head-SAC)
Director:
Dr. K.P.Venugopala Rao