About Library
SCMS, NOIDA Knowledge Resources Centre is well equipped with precious books, Textbooks, Reference books, Periodicals, and Journals. The library with its wide collection of knowledge resources and innovative information services fills an essential requisite in the intellectual pursuits for our students and faculty. The library is enriched with digital facilities and computer systems. Book Bank facility is provided to the entire first-year student for the whole semester. Every year a large collection of the textbook is added to the existing book bank of the library. The student will get a set of book bank at the beginning of the semester.
The library is fully automated using KOHA integrated library management software. Through OPAC (Online Public Access Catalogue) anyone can access reading material information from anywhere, anytime with the given link http://symbiosis-koha.informindia.co.in
SIU Central library has developed a Library Portal for all the institutional libraries to provide remote access to its E-resources (https://library.siu.edu.in)
Through prompt services, rich collection, and meaningful interaction, it aims at helping students surpass their aspirations and have a global impact.
Collection
Collection

Total

Books

9389

Book Bank

2800

Magazines

19

Journals

9 (Subscribed Journals)

14 (Exchanged Journals)

Newspapers

7
Hours
| | |
| --- | --- |
| Days | Hours |
| Monday to Saturday | 09:00 AM to 05:00 PM |
| Sunday and Institute Holiday | Closed |
General Rules
DO's:
Be a registered Library User
Present Library User Card on entry, borrowing books for home use
Present Student ID when borrowing books for hourly use, and Periodical/Reference Section.
Respect Library Rules and Regulations
Whisper while talking always
Use Library PCs only for research/academic works
Pay Library dues on time
DON'Ts :
Do not make noise in the Library.
Do not use cell phones inside the Library
Do not listen to music while in the Library
Do not sleep (no lodging) inside the Library
Do not talk loudly or walk noisily inside the Library
Do not carry bags and personal belonging inside the Library
Do not install or uninstall any software program(s).
Do not remove or plug in your own peripheral devices.
Services
Leading Services
All the Students, Faculty members, and employees of the institute can register themselves for the membership of the Library. The library operates in a fully computerized environment. The library catalog is available online at http://symbiosis-koha.informindia.co.in/. Their entitlements, in term of the number of books that can be borrowed by them, are as follows:
| | | | |
| --- | --- | --- | --- |
| Member Category | Books | Period | Overdue fine |
| Faculty Members | 10 | One Semester | NA |
| Visiting Faculty | 4 | Two Month | NA |
| Staff | 2 | One Month | NA |
| Student | 3 | 14 Days with two times renewals | INR 5 per day |
Library Membership
All Students, Faculty, Visiting Faculty, and Staff of the institute are entitled to the membership of the library. The library membership form will be available at Circulation Desk at Knowledge Resource Centre.
Borrowing Rules
An overdue charge of Rs. 5 per day per volume will be collected for returning the books after the due date borrowed by them.
Members shall check the physical condition of the book while borrowing from the library. In case anything missing pages are torn it should be reported to the Circulation desk immediately.
Members shall not borrow damaged/ defective books.
The Library in charge reserves the right to recall any books from any member at any time.
The transfer of books is not permissible.
Loss of book should be immediately reported to the circulation desk in writing to avoid fine.
Taking no dues from the library is mandatory for all the members.
Books NOT For Circulation
Reference Books, Serial Publications, Reserve Books, Loose issues & Bound volumes of periodicals, special collection books. However, this material will be accessible within the library.
Online Public Access Caralogue (OPAC)
It is an online catalog of Knowledge resource holdings (Books, e-Books, Journals, Magazines, and other resources). Users not only can search their resources through OPAC but also renew books, reserve books, The OPAC is accessible both on-campus and off-campus@ http://symbiosis-koha.informindia.co.in/
Library Portal
Access to all the procured e-resources are provided to faculty/staff /students through the Library Gateway Portal@ https://library.siu.edu.in/
Centrally Subscribed E-Resources
| | |
| --- | --- |
| Database | Links |
| EBSCO | |
| Sage Research Method | |
| Sage Journals | |
| Pearson E-Books | |
| Grammarly | |
| EndNote | |
| Emerald Management E-Journals | |
| Web of Knowledge | |
| Frost & Sullivan | |
| JSTOR | |
| Scopus Online Database | |
| Factiva | |
| E-Research | |
| Turnitin | |
| Science Direct (Management) | |
Book Bank
The book-bank and facility are available at the institute where sets of Eight books are issued to the students as course material kits for the entire semester.
Question Bank
Question papers of the previous examinations are preserved by Knowledge Resources Centre.
Institute Publication
Journal of General Management Research is a bi-annual journal peer-reviewed published by SCMS NOIDA in collaboration with Bloomsbury Publishing India Pvt. Ltd. The journal is committed to publishing scholarly empirical and theoretical research articles that have a high impact on the management field as a whole.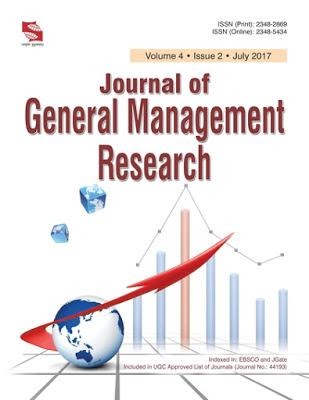 CHIEF MENTOR

Padma Bhushan Prof. (Dr.) S. B. Majumdar
Founder and President, SYMBIOSIS
Hon'ble Chancellor, Symbiosis International University (SIU)
Research Support
Turnitin
Symbiosis Centre for Management Studies, NOIDA institute is using Turnitin Software for checking and marking student assignments. Some courses allow you to hand in your assignments via Turnitin and for the markers to give feedback on them via Turnitin. Turnitin will also, give you an "originality report" where it will tell you about how similar your writing is to other texts that can be found online and in other student's assignments. To find out more about the importance of this kind of software and how staff and students can use it, check out the videos below.
The various user guides are available at Turnitin Website (https://help.turnitin.com/new-links.htm)
Library Staff
Mr. Virendra Singh Rajput
Designation: Assistant Library Incharge
Qualification: M.Com, MA, MLISc
Contact: 0120-2405065/67 Extn-292
Email ID: virendra.rajput@scmsnoida.ac.in
EMAIL ID: library@scmsnoida.ac.in
Ms. Vandana Dahiya
Designation: Assistant Library Incharge
Qualification: B.Com, MLIS, UGC-NET
Contact: 0120-2405065/67 Extn-293
Email ID: vandana@scmsnoida.ac.in
EMAIL ID: library@scmsnoida.ac.in
Contact us
SYMBIOSIS CENTRE FOR MANAGEMENT STUDIES, NOIDA
Address
PLOT NO. 47 & 48, BLOCK-A SECTOR-62, NOIDA UTTAR PRADESH-201301
TEL. (OFFICE): 0120-2405065/67 Extn-292/293
EMAIL ID: library@scmsnoida.ac.in