Event Report- Independence Day 2021
On 15th, August, 2021, India celebrated its 75th Independence Day with the traditional pride to recognize its independence from British rule. To portray the significance of this day, SCMS NOIDA celebrated the 75th Independence Day virtually serving as a reminder of the sacrifices made by numerous freedom fighters who contributed in making the dream of "Free India" turn into reality.
This event was graced by the presence of the Director of the very reputed Symbiosis Law School, NOIDA and few staff members from both the institutes i.e. SCMS NOIDA and SLS, NOIDA. The event was held while taking into consideration the COVID-19 guidelines and protocols.
Director of SCMS NOIDA, Dr. K.P.Venugopala Rao and Deputy Director Dr. Nidhi Phutela hoisted our national tricolour flag on the grounds of our institute paying respect to the national heroes on behalf of the whole SYMBIOSIS NOIDA family consisting of both Management and Law school.
SCMS NOIDA also celebrated 75 years of its independence as 'Azadi ka Amrit Mahotsav' by participating in individual rendering of the National Anthem of India- an initiative taken by the Ministry of Education, Government of India.
The students contributed to this activity by posting their videos on the link provided by the Ministry of Education, Government of India.
The event was concluded by sharing an exemplary performance video of the students portraying the perfect blend of dancing, singing, storytelling and patriotism. All in all, it was a well-planned event and it certainly made everyone present in the event feel like a "Proud Indian".
Geotagged photographs of the event: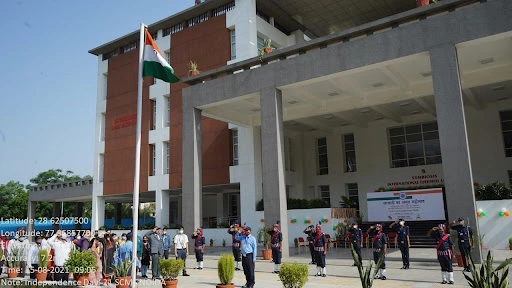 The presence of the faculty and staff members of SCMS and SLS, Noida paying respect to the National Flag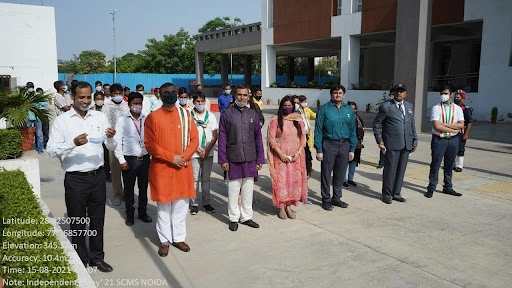 The staff of Symbiosis, NOIDA following Covid-19 Protocols while celebrating the 75th Independence Day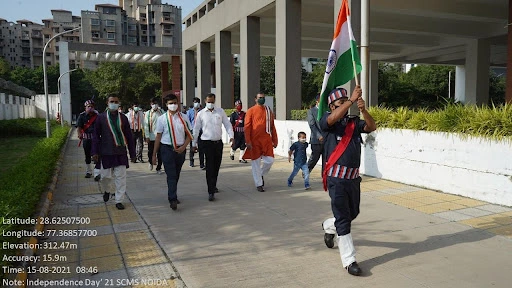 Leadership walk by the Management and Law Schools of Symbiosis,Noida on the occasion of Independence Day
Performances by the members of Performing Arts Club:
Virtual Dance performances on a patriotic number: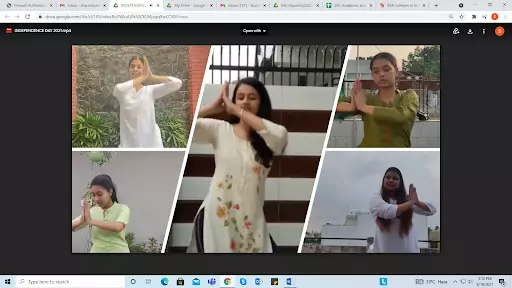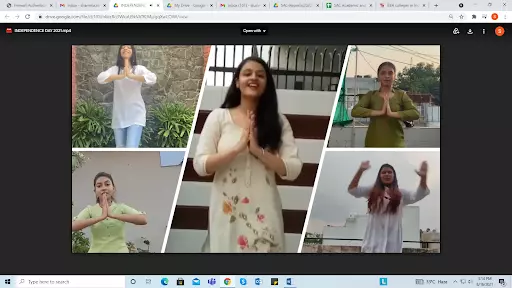 Musical Tribute by the club members: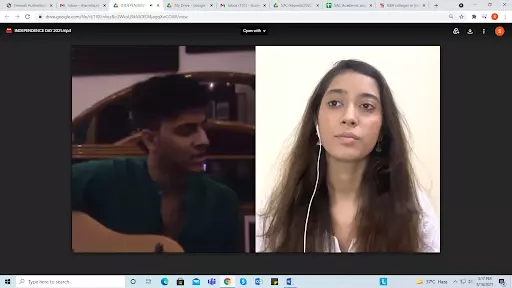 Some Tricolor creatives by the club members: