SYMUNC'19: Executive Summary
18-19 October, 2019
Symbiosis Centre for Management Studies, NOIDA successfully hosted the sixth edition of Symbiosis Model United Nations Conference 2019 (SYMUNC'2019) under the guidance of Dr. Anubha Vashisht, Director, Symbiosis Centre for Management Studies and Faculty-in-charge Mr. Abhinav Pal. This prolific event was witnessed on October 18 and 19, 2019 with outstanding participation from more than 500 delegates from in and around the city. The conference commenced on an auspicious note with lamp lightning followed by a short opening ceremony. The occasion was graced by the presence of Major P. K. Mangal and Ms. Neelu Vyas Thomas as chief guests. The conference moved into its first deliberation session after it was declared open by Secretary-General for SYMUNC'2019, Mr. Akshit Seth.
SYMUNC'2019 provided a platform for aspiring young leaders in the form of a model UN with an amalgamation of various exciting committees and enthralling agendas. SYMUNC'2019 housed conventional committees (United Nations General Assembly, United Nations Human Rights Council, United Nations Security Council, United Nations Commission on Status of Women, World Economic Forum); unconventional committee such as Mafia Lords; Indian committee in the form of All India Political Parties Meet and International Press that worked towards honing one's journalistic aptitude. Along with these multidimensional committees, SYMUNC'2019 brought in an array of contemporary agendas facilitating a 2-day-long debate on topics ranging from Cryptocurrency to Article 51 of the UN Charter.
The committees were facilitated by a well versed and experienced Executive Board. The event wrapped up at a high note with an award distribution ceremony at the end of Day 2 of the conference. Secretary-General Akshit Seth, Director General- Esha Tripathi, Deputy Secretary-General Sidharth Khurana, Charge d'Affairs- Divyansh Gupta and the entire Organizing Committee of SYMUNC'2019 under the guidance of faculty-in-charge Mr. Abhinav Pal left no stone unturned in making SYMUNC 2019 a fruitful and memorable experience!
SYMUNC is a key event in the roster of Symbiosis Noida Events Team. In the words of Esha Tripathi, Director General, "SYMUNC is a voyage that one takes forth with multiple hindrances to achieve new learning".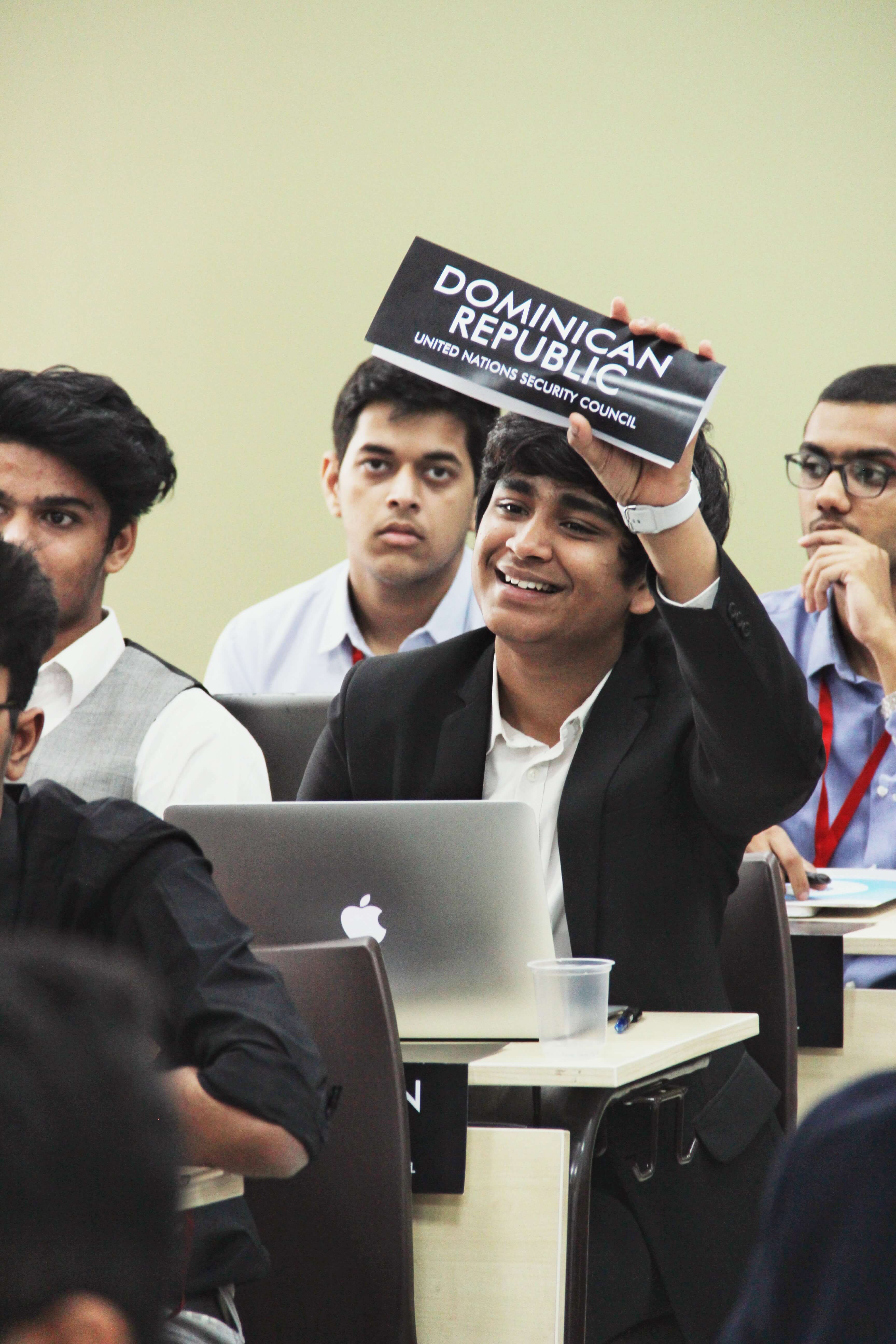 Newsletter