Achievers
You can achieve only if you dare to dream! For us, at Symbiosis, achieving a goal doesn't mean we are done rather it gives us a motivation to work harder and achieve more. Achievements make us realize our potential, to grow, to expand, and to empower. Achievers will never expose themselves, rather their achievements reach out to the whole world. With this, we are proud to share our student's achievements.
Diksha Gadhwal, BBA 2015-18 Batch, with Finance as her major specializations has secured admission in IIM Kozhikode, 2019-21 Batch. Look what she has to share about her college experience.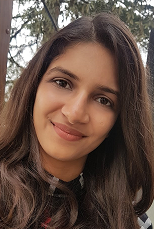 "At SCMS NOIDA, I was provided with the platform to shape into an independent and tenacious individual. The place helped me to build a holistic profile by providing me with an opportunity to participate in extracurricular activities along with challenging academics which prepared me for my future goals. It gave me the necessary independence to discover my profession intrigue and motivated me to think outside the box. I believe SCMS is a great place to identify and work on your dreams."
Kanika Soni, BBA 2016-19 Batch, Finance as her Major specialization has secured admission in IIM Indore, 2020-22 Batch and See, what Kanika has to share with all of you!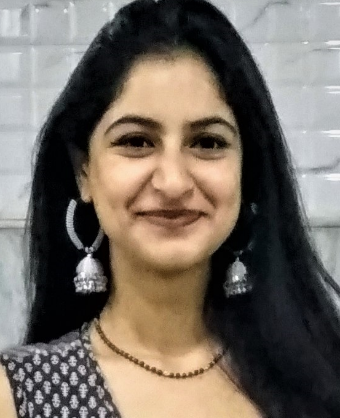 "Three years at SCMS NOIDA have been a huge learning experience. Right from meeting the deadlines of the rigorous curriculum to enjoying the innumerous in-house events throughout the year, the helpful and interactive faculty and encouraging atmosphere not only prepares you for the corporate world but for life. The college provides the right resources to develop a dynamic thinking ability. The in-class discussions and the case study method bring us as close to the real business world as possible. Overall, SCMS NOIDA has all it takes to make college life perfect!"
Yuven Suri, BBA 2015-18 Batch student was able to secure admission in SIBM Bengaluru. Let's listen to what Yuven has to say: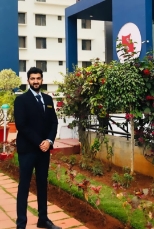 "SCMS NOIDA was a life changing experience for me. It gave me great exposures to various verticals, managing numerous events and eventually help me find my calling in life - Finance. After SCMS, I have completed my 2 levels from the CFA Institute, USA and also my MBA in Finance from Symbiosis Institute of Business Management, Bengaluru. I will always be indebted to the faculty and my alma mater."
Our student, Ridam Verma, BBA 2016-19 Batch, with Marketing as his major specialization is pursuing his higher studies – MBA from SIBM Hyderabad. He has something to share right with you: :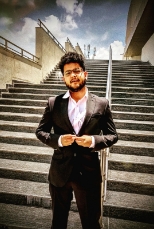 "SCMS NOIDA is a family and something which is beyond. For me it's an experience which shall be cherished for life. Faculties and Mentors who became friends, lifelong learnings and an eco-system which enhances the life and not just the CV. The enhanced patterns of evaluation and continuous methodology towards them has certainly helped in my post-graduation practices at SIBM Hyderabad and the core concepts and the practical applications are enough to solidify the content base for any student. The course curriculum and content, numerous academic and non-academic activities and a research oriented approach is something which is an awesome result of student driven system. Certainly SCMS NOIDA plays a vital role to where I stand today and will always be a shining star in my life. As rightly said and practiced, Once a Symbian will always be a Symbian. Kudos to SCMS NOIDA for bringing out the best in students and giving them the right platform to excel in life."
As rightly stated by Tim Fargo, "Who are you tomorrow, begins with what you do today." So what are you waiting for? Join us to reach the next level. Click here